Free LASIK Evaluation Sinking Spring PA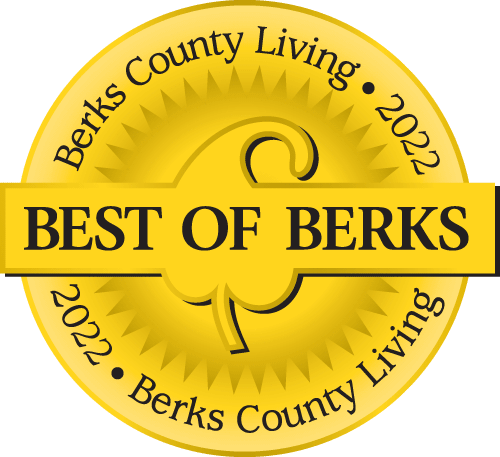 Voted Best of Berks—
eight years in a row!
Our patients dream about a life free from eyeglasses and contact lenses. LASIK eye surgery might be your remedy, so if you're in Sinking Spring PA, free LASIK evaluation is right next door in the Eye Consultants of Pennsylvania Wyomissing office on Granite Point Drive.
The first step
The first step is to contact us for a free LASIK evaluation. This appointment is a no-charge, no obligation appointment to determine whether you are a candidate for LASIK vision correction. Our team will answer any question that you may have about what to expect from the surgery.
LASIK surgery has to be right for you. We will evaluate your expectations for the surgery and your medical history. You will personally meet with your LASIK surgeon to review results from all the tests. To prepare for this initial consultation, we recommend the following:
Write down all your questions ahead of time
Bring a detailed medical history
Bring a list of medications and supplements you are currently taking
Have someone come with you to the appointment to drive you home, since your eyes will be dilated
What to expect
The evaluation will take about two hours from start to finish. Our team will perform a comprehensive eye exam including current vision measurements. We will perform several tests to obtain customized eye measurements like pupil size and corneal thickness.
Once we are all done, you will meet directly with your surgeon, who will review all the tests. If you are not a LASIK candidate, we will discuss other treatment options. Regardless of the procedure we recommend, we will extensively discuss what to expect before and after the surgery. Take as long as you need to think it over. If you decide to move forward, we will schedule your surgery and start getting you ready for the big day. If you wait more than six months, we generally recommend you come back for another LASIK consultation so that we can perform new measurements.
We want you to be comfortable from start to finish, so please ask questions throughout the consultation. We also suggest that patients research the LASIK procedure on their own, both before and after the consultation. We'll have extensive discussions about your lifestyle and whether LASIK will fit into it. We also want to be on the same page with you regarding your expectations for the surgery. Will LASIK achieve your vision goals? We'll talk about it! If you leave the appointment and think of questions later, no problems! Give us a call.
Come see us
We' re excited that you have taken this important step for better vision. Eye Consultants of Pennsylvania is ready to have you as our next new patient, and we can't wait to meet you at your initial LASIK consultation. Come see our team in Berks County for your free LASIK evaluation. Sinking Spring PA residents can come to our Wyomissing office at Eye Consultants of Pennsylvania. Give us a call today to schedule.
Physician information including education, training, practice location and more.
Call 800-762-7132 or make an appointment online.