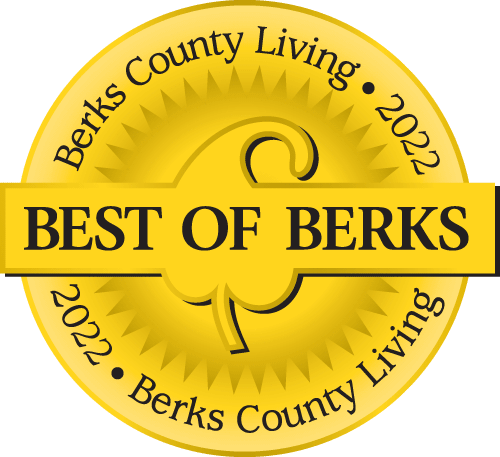 Voted Best of Berks—
eight years in a row!
Learn about the promising new developments in laser surgery for treating glaucoma from the specialists at Eye Consultants of Pennsylvania. Glaucoma is a painless disease, often called the "silent thief of sight" because many patients don't know they have it until significant vision has been permanently lost.  With proper treatment, we can help you prevent further vision loss.
Eye Consultants of Pennsylvania is the leading ophthalmology practice in Berks, Schuylkill, Lebanon, Lancaster and Montgomery counties. We have an excellent track record of success in glaucoma treatment and offer five convenient locations in Wyomissing, Pottsville, Pottstown, Lebanon and Blandon.
Our highly qualified board certified ophthalmologists – Mehul H. Nagarsheth, MD and Abhishek Nemani, MD – have extensive experience in the various treatments and surgeries for glaucoma as well as new advancements that show great promise.
Laser Surgery for Glaucoma
Laser surgery has become increasingly popular as an initial treatment or an intermediate step between medications and conventional glaucoma surgery, although the long-term success rates are variable. Your doctor will be the best judge of determining whether you are a good candidate for glaucoma laser surgery.
Trabeculoplasty –This is the most common type of laser surgery performed for open-angle glaucoma. The doctor uses the laser beam to make small changes in the eye's drainage system to allow fluid to flow more easily and reduce intraocular pressure. The procedure is painless and takes 3 to 5 minutes. Complications from the laser are minimal, and some patients are eventually able to discontinue some of their glaucoma medications.
Argon Laser Trabeculoplasty –For patients with open-angle glaucoma that continues to progress in spite of using medications, the argon laser treats the trabecular meshwork of the eye to increase fluid drainage and lower intraocular pressure. It successfully lowers eye pressure in up to 75% of patients, but can be done only two or three times in each eye over a lifetime.
Selective Laser Trabeculoplasty –Also used for patients with open-angle glaucoma, selective laser trabeculoplasty is a newer laser with very low levels of energy. It's called "selective" because it leaves portions of the trabecular meshwork intact. It may be able to be repeated, unlike most other types of laser surgery.
Laser Peripheral Iridotomy –For patients with angle-closure glaucoma, this procedure creates an opening through the iris, allowing aqueous fluid to flow from behind the iris directly to the anterior chamber of the eye, bypassing its normal route.
Endoscopic CycloPhotocoagulation – Many patients who need cataract surgery have glaucoma as well. ECP is a laser procedure that has been used effectively for over 10 years and is done at the same time as cataract surgery. The ECP probe uses tiny optical fibers to view and treat the ciliary body with laser energy. This reduces fluid production and lowers the intraocular pressure. . It has been proven to be one of the most successful and safest surgical treatments for glaucoma in the world today. It is minimally invasive and has an outstanding safety record with fast recovery.
Cycloablation  –There are two laser procedures for open-angle glaucoma that involve reducing the amount of fluid in the eye by destroying part of the ciliary body that produces the fluid. These treatments are usually reserved for use in eyes that either have elevated intraocular pressure or when other traditional treatments, including trabeculectomy, sometimes called filtration surgery, have failed or cannot be performed.
For more information about glaucoma laser surgery or other more traditional forms of treatment, schedule an appointment with a board certified, fellowship-trained glaucoma specialist at Eye Consultants of Pennsylvania today.
For an appointment, call toll-free 1-800-762-7132.
Physician information including education, training, practice location and more.
Call 800-762-7132 or make an appointment online.