Glaucoma Surgeon in Lancaster, PA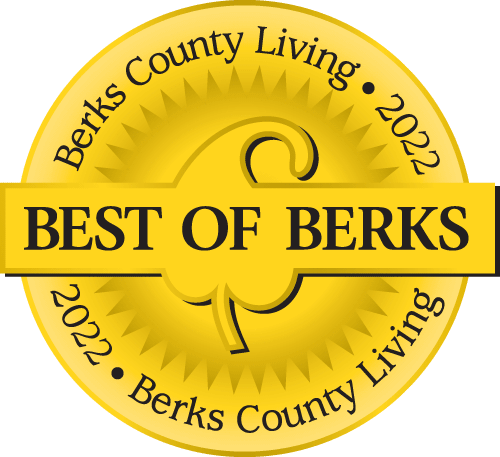 Voted Best of Berks—
eight years in a row!
Did you know that people over the age of 60 are at higher risk of developing glaucoma? People of African American and Hispanic descent are also at higher risk. For treatment, doctors start with eye drops, then proceed to oral medications. If these do not successfully lower the high pressure inside the eye that leads to optic nerve damage, surgery will likely be recommended. In this instance, it is important for Lancaster PA residents to have a glaucoma surgeon. Surgeon Michael Smith, MD is close by in nearby Lebanon PA at Eye Consultants of Pennsylvania.
Tell me more about glaucoma surgery
The most common form of glaucoma is primary open-angle glaucoma, and Dr. Smith will recommend a laser surgery called selective laser trabeculoplasty (SLT). This procedure helps the drainage passageway known as the trabecular meshwork to drain properly. Fluid often becomes clogged inside the meshwork, and this fluid buildup increases the pressure inside the eye which in turn damages the optic nerve to affect vision.
Each patient is unique, and Dr. Smith will make the final determination regarding whether you are a candidate, but most patients with open-angle glaucoma are candidates when they haven't responded to medications.
You may experience some mild inflammation after surgery, but we send you home with anti-inflammatory eye drops to help with that. SLT is very effective, typically lowering the eye pressure by 30 percent. The effect lasts for as much as five years, and the procedure can be repeated if necessary. SLT is covered by most private insurance plans and by Medicare. If SLT is not effective, Dr. Smith may recommend a more traditional form of glaucoma surgery.
What else should I ask Dr. Smith?
Dr. Smith can often control a patient's glaucoma with just the SLT treatment, but some patients do require additional lowering of pressure, so he may prescribe medications, either in the form of eye drops or oral medications.
If you are high risk, or if it has simply been a few years since your last eye exam, make an appointment with Dr. Smith today. He is our newest glaucoma surgeon, joining the practice in the summer of 2020. He is a board-certified ophthalmologist specializing in glaucoma and cataract surgeries, and is fellowship-trained at the prestigious Bascom Palmer Eye Institute in Miami, Florida.
Just remember that most patients don't even know they have glaucoma until significant damage has been done, so make an appointment to come see Dr. Smith. If you do have the condition, we will design a treatment plan to slow the glaucoma's progression to prevent any further vision loss. Dr. Smith is the preeminent glaucoma surgeon for patients in Lancaster PA. He is nearby at our Eye Consultants of Pennsylvania Lebanon office, standing by with our dedicated team of eye professionals who are ready for you to be our next new patient. Don't delay. Your vision is too important. Call us at 610-378-8500 or schedule an online appointment at the Eye Consultants of Pennsylvania website.
Physician information including education, training, practice location and more.
Call 800-762-7132 or make an appointment online.