Glaucoma Surgery Pottstown, PA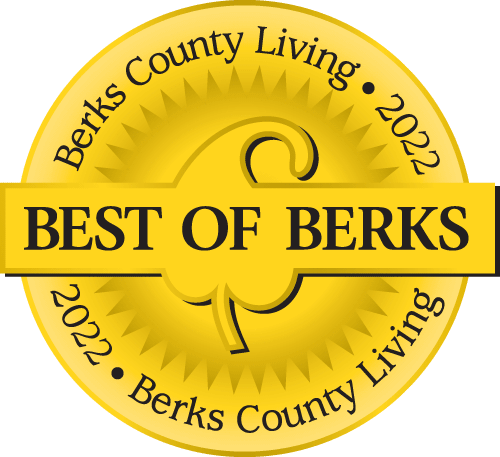 Voted Best of Berks—
eight years in a row!
There have been many advances in glaucoma treatment and surgery in recent years. If you live or work in Pottstown, PA or in Montgomery County, and are over the age of 40, get tested for glaucoma and discuss your options with the specialists at Eye Consultants of Pennsylvania.
Glaucoma can usually be controlled with medications, laser surgery, conventional surgery or a combination of these treatments. Medicated eye drops are often the first step in treatment, but laser surgery may be equally effective. You and your doctor will be the best judges of which treatment is most appropriate for your situation.
Glaucoma Surgery
Laser surgery can be very effective for treating glaucoma because there is no cutting. For open-angle glaucoma, the most common laser surgery is trabeculoplasty. The surgeon uses a laser beam to make small changes in the eye's drainage system to allow fluid to flow more easily and reduce intraocular pressure.
Trabeculoplasty is a painless procedure that takes 3 to 5 minutes. Risks and complications are usually minimal, but long-term success rates are variable. More than half of the individuals who have this surgery need additional treatment within five years, and it can be done only two or three times in each eye over a lifetime.
If you have narrow angle or angle-closure glaucoma, you may benefit from another type of laser surgery called a peripheral iridotomy. The surgeon creates a tiny hole in the iris (colored part of the eye) to equalize the pressure in front of and behind the iris. This causes the iris to move away from the closed drainage angle and allows the aqueous fluid to drain normally.
There are other glaucoma surgeries, including trabeculectomy (sometimes called filtration surgery), drainage implant surgery, canaloplasty (a recent advancement in non-penetrating surgery), and the Trabectome (a new probe-like device that is inserted into the anterior chamber through the cornea).
Why Choose Eye Consultants of Pennsylvania?
Eye Consultants of Pennsylvania has a highly skilled team of glaucoma specialists who can help you decide on the most appropriate treatment.
Mehul H. Negarsheth, MD – Board certified ophthalmologist; received his medical degree from Drexel University College of Medicine; fellowship-trained in glaucoma at Tufts New England Eye Center and Ophthalmic Consultants of Boston; extensive experience in medical research of the eye;
Abhishek K. Nemani, MD – Board certified ophthalmologist; received his medical degree from the State University of New York Upstate Medical University in Syracuse; fellowship-trained in glaucoma at the prestigious Scheie Eye Institute at the University of Pennsylvania where he served as a full-time faculty member and the Assistant Residency Program Director.
If you have been told that your eye pressure is elevated or the shape of your optic nerve is asymmetrical, get in touch with Eye Consultants of Pennsylvania for an evaluation. If detected early, there are many treatment options for glaucoma that can minimize loss of vision before the disease becomes too advanced.
Each patient is different, so talk with our board certified, fellowship-trained Glaucoma specialists about the possible risks and benefits of each type of treatment and surgery. We have five convenient locations in Pottstown, Pottsville, Blandon, Lebanon and Wyomissing.
Physician information including education, training, practice location and more.
Call 800-762-7132 or make an appointment online.