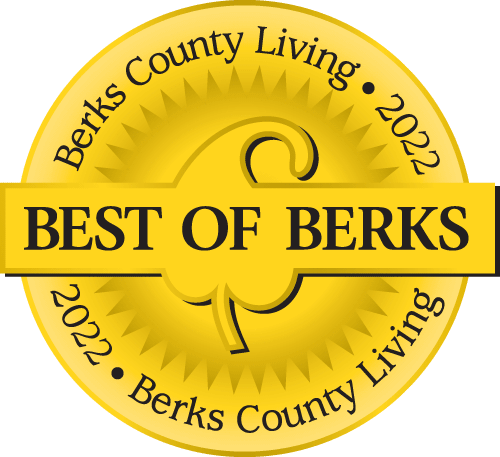 Voted Best of Berks—
eight years in a row!
If you have been diagnosed with glaucoma, it may be reassuring to know that there have been many recent advancements in the treatment of the disease. Scientists around the world work to learn more about glaucoma in the hopes of finding a cure. To learn more, get in touch with a glaucoma specialist at Eye Consultants of Pennsylvania.
We are the leading ophthalmology practice in in Berks, Schuylkill, Lebanon, Lancaster and Montgomery counties, with five convenient locations in Wyomissing, Pottsville, Pottstown, Lebanon and Blandon. Our skilled team of board certified ophthalmologists has vast experience in all current glaucoma treatments and surgical procedures.
The board certified, fellowship-trained Glaucoma specialists at Eye Consultants of Pennsylvania include Mehul H. Nagarsheth, MD, who received his medical degree from Drexel University College of Medicine and completed his glaucoma fellowship at Tufts New England Eye Center and Ophthalmic Consultants of Boston, and Abhishek Nemani, MD, who received his medical degree from the State University of New York Upstate Medical University in Syracuse and was fellowship-trained in at the prestigious Scheie Eye Institute at the University of Pennsylvania.
How is Glaucoma Detected?
Your eye doctor has a variety of diagnostic tools that help detect whether or not you have glaucoma — even before you have any symptoms. They include:
Tonometry: Your doctor places a numbing eye drop in your eye. Then a tonometer is used to measure the pressure within your eye. The test is painless and quick.
Pachymetry: The pachymeter measures central corneal thickness. Like the tonometer, your doctor will first numb your eyes. Then the small ultrasonic wave instrument measures the thickness of your cornea. This is an important measurement because recent studies have found that thin central corneas are a strong predictor of developing glaucoma in patients with high intraocular pressure.
Visual field test: This test measures your peripheral (side vision). It helps your doctor determine if you have lost any peripheral vision, a sign of glaucoma.
Ophthalmoscopy: Using an instrument called an ophthalmoscope, your eye doctor can look directly through the pupil at the optic nerve. Its color and appearance can indicate whether or not damage from glaucoma is present and how extensive it is. This technique remains the most important in diagnosing and monitoring glaucoma.
Gonioscopy: Eye drops are used to numb the eye. Then the doctor uses a diagnostic tool to determine if the angle between the iris and cornea is narrow and closed (a possible sign of angle-closure or acute glaucoma) or wide and open (a possible sign of open-angle, chronic glaucoma).
Today, there are some new, highly sophisticated image analysis systems available to evaluate the optic nerve and retinal nerve fiber layer, the areas of the eye damaged by glaucoma. This technology shows great promise, but has not yet evolved to replace ophthalmoscopy.
Treatments for Glaucoma
If your eye doctor determines that you have glaucoma, he or she may recommend prescription eye drops, pills, laser surgery, or another type of conventional surgery.   Each patient is unique; it's important to work with your ophthalmologist to find the treatment that is right for you.
Eye Drops & Medications: Glaucoma eye drops work to control your eye pressure, but they will not be successful unless you take them regularly and exactly as instructed. When eye drops alone fail to reduce eye pressure, your doctor may also prescribe pills. These eye drops and medications are absorbed into your bloodstream, so it will be important for your doctor to know about any other medications you are taking to avoid dangerous interactions.
Surgery: Glaucoma surgery can be used to treat open-angle glaucoma and closed-angle glaucoma. While conventional surgery is often the first choice for closed-angle glaucoma, open-angle glaucoma is typically treated first with medication or laser surgery.
Laser Surgery: There are several types of laser surgery, but they are all similar. The laser beam is used to make small changes in the eye's drainage system to allow fluid to flow more easily and reduce the intraocular pressure. If the pressure is not adequately reduced or starts to rise again, your doctor may recommend conventional surgery.
Trabeculectomy: The most common conventional surgery is a trabeculectomy, sometimes called filtration surgery, which is used in both open-angle and closed-angle glaucoma. The surgeon creates a passage in the white part of the eye (the sclera) to give excess eye fluid a new place to drain.
There are other glaucoma surgeries, such as drainage implant surgery, canaloplasty (a recent advancement in non-penetrating surgery), and the Trabectome (a new probe-like device that is inserted into the anterior chamber through the cornea). If you are a candidate for surgery, discuss the alternatives with your doctor.
The board certified, fellowship-trained Glaucoma specialists at Eye Consultants of Pennsylvania will provide you with patient-focused care while helping you make informed decisions about glaucoma treatment options that can minimize the irreversible effects of the disease.
For an appointment, call toll-free 1-800-762-7132.
Physician information including education, training, practice location and more.
Call 800-762-7132 or make an appointment online.