Helpful Links to Eye Care Websites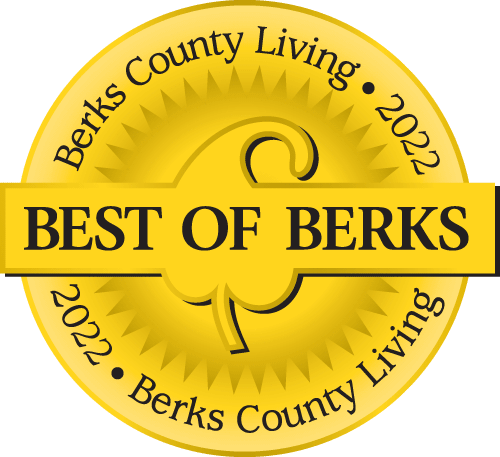 Voted Best of Berks—
eight years in a row!
This is where you can find what we hope will turn into a comprehensive list of Medical and Ophthalmic Web Site links. Also, links to interesting sites with info for and about Berks County.
Links to Medical Sites
American Acadamy of Ophthalmology
…Welcome! The American Academy of Ophthalmology is an international member association of more than 22,000 ophthalmologists, physicians who provide comprehensive eye care, including medical, surgical and optical care. This site provides authoritative information about eye care for the public, and serves the professional needs of the Academy's members.
American Optometric Association
…The American Optometric Association is the premiere authority in the optometric industry. With more than 32,000 members in 6,600 U.S. and foreign communities, the AOA leads the way in its mission of improving the quality and availability of eye and vision care everywhere.
Ophthalmic Photographer's Society
…Everything you ever wanted to know about Ophthalmic Photography from the source…the OPS.
Centers for Medicare & Medicaid Services (CMS)
…The Centers for Medicare & Medicaid Services (CMS) is a Federal agency within the U.S. Department of Health and Human Services. Programs for which CMS is responsible include Medicare, Medicaid, State Children's Health Insurance Program (SCHIP), HIPAA, and CLIA.
Reading Hospital – Tower Health
For more than 130 years, The Reading Hospital has been synonymous with high quality, compassionate medical care. Our dedicated staff and exemplary facilities have helped us maintain an excellent reputation nationwide in health care. A 644-bed facility in West Reading, The Reading Hospital perennially ranks among the top four Pennsylvania hospitals in: adult and newborn admissions; surgical procedures; emergency care volume; and outpatient services.
Pottstown Hospital – Tower Health
Pottstown Hospital is a 232-bed, non-profit hospital serving nearly 200,000 residents in Berks, Chester and Montgomery Counties. The hospital provides a full spectrum of healthcare services through a dedicated staff and comprehensive, modern facilities including inpatient and outpatient surgery, lab testing, x-rays and mammograms, rehabilitation services, and home care services as well as Maternity & Women's Health Center, Cardiac Health Center, Occupational Health/ Work Recovery Program, Community Cancer Center, and Renal Care Center all of which exist to provide our service area with the highest quality,specialized services in a community-based setting. Approximately 250 physicians serve on the medical staff, with specialists in more than 30 medical areas.
The Glaucoma Research Foundation
The Glaucoma Research Foundation is a non-profit organization dedicated to protecting sight through research and education, with the ultimate goal of finding a cure.
American Glaucoma Society
The mission of the American Glaucoma Society is to promote excellence in the care of patients with glaucoma and preserve or enhance vision by supporting glaucoma specialists and scientists through the advancement of education and research.
National Keratoconus Foundation
…The National Keratoconus Foundation (NKCF) is an outreach program of The Gavin Herbert Eye Institute, UC Irvine. The NKCF is dedicated to increasing the awareness and understanding of keratoconus and the support of scientific research into the cause and treatment of keratoconus.
Links to County Sites
Berks County Visitors Bureau
… Pennsylvania's Americana Region, bringing the world to Pennsylvania…Welcome to Berks County…
Berks County Historical Society
… Our mission since 1869 has been…To collect, preserve, and foster an appreciation for the historically important physical culture of our country, and further, it is to promote in present-day citizens of all ages an interest and knowledge of past area events, people and cultural heritage in order to instill a sense of pride in local history which may act as a foundation for future successes.
County of Berks
… Official web site of Berks County. Check out the "Video Tour Book"!…
Montgomery County Visitors Guide
…Welcome to Valley Forge and Montgomery County, a land of timeless beauty where history marches off the page, where adventure soars, and memories are made.
Schuylkill County Visitors Bureau
…The heart of the coal country in northeastern PA, where outdoor recreation, unique attractions, fascinating history and a host of fairs, events and festivals await you.
Financing Is Available click here to apply:

Physician information including education, training, practice location and more.
Call 800-762-7132 or make an appointment online.