How Long Does LASIK Eye Surgery Take?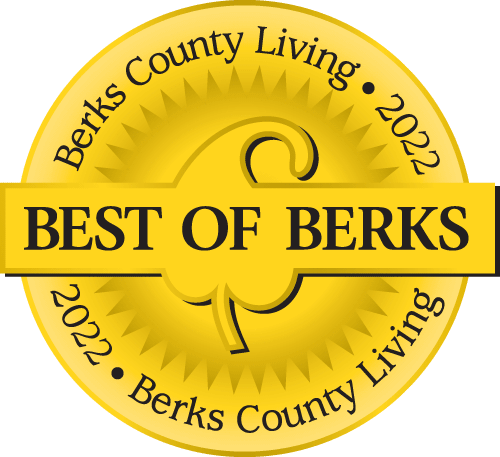 Voted Best of Berks—
eight years in a row!
How long does LASIK eye surgery take? This is certainly one of the questions we frequently hear from our patients at Eye Consultants of Pennsylvania, but there are several other questions you should be seeking answers to when considering LASIK eye surgery. Let's dive in!
The LASIK procedure itself is very fast. Both eyes can be done in under one hour. We ask you to come in an hour before your procedure, and we monitor you for about an hour afterwards, but the entire process takes only a few hours, and you'll be home resting for the remainder of the day.
Is LASIK right for me?
Perhaps the most important question you should be asking is whether LASIK is right for you. Many people have family and friends who rave about their successful LASIK procedures, but understandably you still may have doubts. It is important to know how LASIK is used to correct vision.
How does LASIK restore vision?
In the LASIK procedure, surgeons restore vision by reshaping the cornea. Our surgical team will create a custom map for your eyes and will use that to adjust the laser pulses to correct your unique vision.
Two lasers are used in LASIK. The first instrument, a femtosecond laser, creates the corneal flap that surgeons use to expose the cornea. The second laser is a pulsed excimer laser that reshapes the cornea safely and painlessly.
How long do the results of LASIK last?
Many of our patients wonder whether, or how often, they will have to repeat the LASIK procedure. First of all, LASIK surgery is successful at restoring vision in nearly every patient. As you age, however, your eyes will continue to change, just as they would have if you had never had the procedure. This is the normal aging process of the eye. After age 50, you may need reading glasses, whether you've had LASIK or not. Cataracts are also age related, and LASIK won't prevent you from developing them, so you might need cataract surgery down the road. The best remedy is ensuring that you schedule regular checkups with one of our excellent eye doctors so that our team can ensure early detection and treatment of these age-related eye problems.
What is "bladeless" LASIK?
We use all-laser LASIK, otherwise known as the bladeless LASIK technique. We use it because it is the state-of-the-art vision correction procedure. The technique involves two lasers. Bladeless Custom LASIK offers patients several advantages compared to older LASIK techniques:
Reduces the risks associated with bladed LASIK which uses a metal blade to create the corneal flap
Creates a much more precise and thinner corneal flap
Achieves a much higher vision correction level
Allows both eyes to be treated during the same surgical procedure
Our cornea and refractive surgery experts have a combined 45+ years of LASIK experience and are the only cornea fellowship-trained LASIK specialists in the area. This means they have undergone an advanced course of training in all aspects of corneal disease and care and deliver the highest standard of care.
If you have been mulling over laser vision correction surgery for quite some time, come into one of our convenient locations and talk to the LASIK specialists at Eye Consultants of Pennsylvania. We are ready to answer questions like "How long does LASIK surgery take" and anything else you would like to know.
Physician information including education, training, practice location and more.
Call 800-762-7132 or make an appointment online.