How Much Does LASIK Eye Surgery Cost in Reading, PA?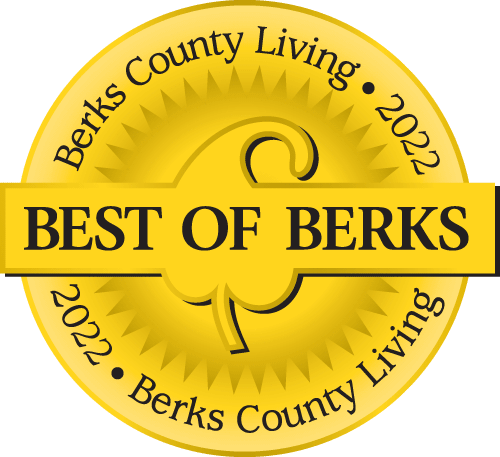 Voted Best of Berks—
eight years in a row!
You've done your research on LASIK. You've talked with friends and family who have had the procedure. You've decided to take this significant step for vision correction, but there is one remaining question: How much does LASIK eye surgery cost? In Reading, PA, you're lucky to have Eye Consultants of Pennsylvania close by in Wyomissing and several other locations.
The cost of LASIK
During our initial LASIK consultations, most patients ask about the cost. We understand that this is often a major factor in deciding whether to have the surgery.
Our surgeons prefer the technologically advanced custom bladeless LASIK procedure over traditional LASIK surgery techniques that use a surgical blade. Instead, bladeless LASIK uses two lasers, one to make the incision and one to perform the vision correction. Laser technology allows the surgeon more precision in correcting vision and patients have fewer complications with this technique. While this technology is excellent, it must also be affordable for you. We certainly know that the cost of LASIK is often the biggest obstacle for most patients, and we are here to help.
Compare Costs
We introduce a cost comparison concept to patients. Many of our LASIK patients used to wear contact lenses, and if you add up the cost of contact lens care – appointments, lenses, and solutions – over your lifetime can add up. Over ten years, these items can cost as much as $6,000, much more than the typical LASIK surgery cost.
Many health insurance plans consider LASIK an elective procedure; therefore, it's not covered on a typical plan. However, if you have a medical condition such as severe dry eye or cannot wear contact lenses, the insurance company could possibly deem LASIK as a medical necessity. Furthermore, some insurance companies will partially cover LASIK surgery. We will work with your insurance company to determine and maximize your benefit. We can help discuss various payment options with you at your appointment, whether savings or credit card options or financing options.
There are monthly payment options that are very reasonable, and there are also some loan options.Eye Consultants of Pennsylvania partners with Diamond Credit Union to offer affordable financing options for our patients.
Often, our patients have an excess balance in a health savings account (HSA) and can use that toward LASIK. You can even plan for a future LASIK surgery by making extra contributions to your HSA.
Invest in your vision
We understand that cost is a factor, but we never want it to be the only factor in your decision. If you're in Reading, PA, and asking, "How much does LASIK eye surgery cost?" give us a call. Contact the Eye Consultants of Pennsylvania LASIK experts at (800) 762-7132 to schedule a free initial LASIK consultation. We want to help you get started on the road to better vision.
Physician information including education, training, practice location and more.
Call 800-762-7132 or make an appointment online.