Laser Eye Surgery in Lebanon, PA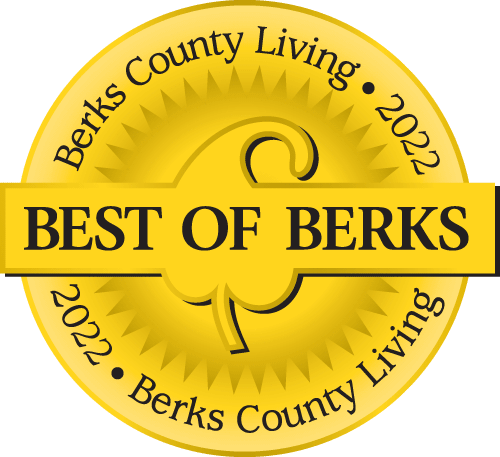 Voted Best of Berks—
eight years in a row!
If you live or work in Lebanon, PA, talk to the specialists at Eye Consultants of Pennsylvania to discuss LASIK laser eye surgery. If LASIK is not the best solution for you, other options may help you regain clear vision.
The Eye Consultants of Pennsylvania staff includes a nationally-recognized team of specialized ophthalmologists, ophthalmic surgeons, and eye care professionals who have been trained by some of the most respected medical facilities in the world and have vast clinical experience in a wide variety of eye disease and surgical services.
Our board certified cornea surgery experts, Adam J. Altman, MD, Jonathan D. Primack, MD, and our Lebanon office LASIK specialist, Kevin J. Shah, MD, have a combined 45+ years of LASIK experience and are the only cornea fellowship-trained LASIK specialists in the area.
About LASIK Surgery
LASIK involves making a flap in the cornea and reshaping the inner tissue. This was traditionally done with a hand-held mechanical instrument, called a microkeratome, which contains a metal blade.
Drs. Altman, Primack and Shah prefer the state-of-the-art Bladeless Custom LASIK technique for laser vision correction. The procedure, often called "all-laser" LASIK, modifies the curvature of your cornea with cool laser beams instead of a surgical blade, delivering an unprecedented level of safety, precision, and comfort.
The benefits of Bladeless Custom LASIK include:
96% of patients experience significantly improved vision
The procedure is precise and painless
No stitches or bandages are necessary
Vision improves almost immediately
Enhancements can be made after the initial procedure
Vision correction available to wider range of people
Very low risk of complications
LASIK is safe and effective. It has been around for 20 years, is one of the world's most popular elective procedures, and about 30 million LASIK procedures have been performed worldwide. More than 90% of LASIK patients enjoy vision somewhere between 20/20 and 20/40 after the procedure and are delighted with the improvement in their vision.
LASIK or PRK?
Good LASIK surgery candidates include individuals who are at least 18 years old, have had no previous eye surgery, and have never been diagnosed with an eye disease (such as cataracts or glaucoma).
For patients who are not optimal candidates for LASIK due to thin corneal tissue, flat corneas, or corneal scars or irregularities, PRK (Photorefractive Keratectomy) is often the safest and most effective option.
During PRK, the surgeon reshapes the surface of the cornea without cutting a flap. He or she uses the excimer laser to remove microscopic layers of tissue from the corneal surface, changing its shape and allowing light rays to focus more precisely on the retina. In many cases, the amount of corneal tissue that is removed is less than the thickness of a human hair.
Drs. Altman, Primack and Shah are extremely conservative in selecting patients for any type of laser vision correction. To determine which procedure is best for you, they will first thoroughly evaluate your eyes by testing for corneal thickness, pupil size, refractive error, etc.
Get in touch with Eye Consultants of Pennsylvania to schedule a free evaluation for LASIK laser eye surgery in Lebanon, PA. We have five convenient locations in Lebanon, Wyomissing, Pottsville, Pottstown and Blandon to serve you.
Physician information including education, training, practice location and more.
Call 800-762-7132 or make an appointment online.