Laser Vision Correction in Berks County, PA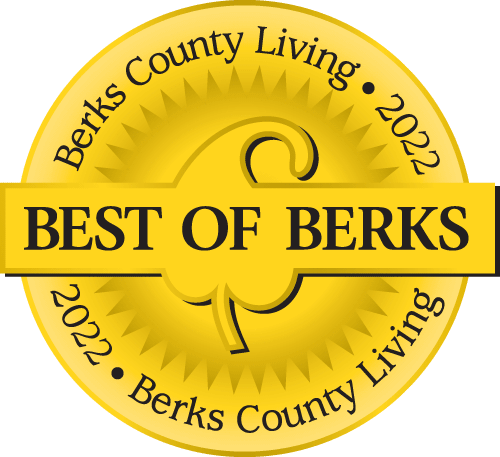 Voted Best of Berks—
eight years in a row!
Are you considering laser vision correction in Berks County, PA? The board certified and fellowship-trained cornea specialists at Eye Consultants of Pennsylvania are qualified to provide you with the highest level of care.
Adam J. Altman, MD, Jonathan D. Primack, MD, and Kevin J. Shah, MD, are three of the most experienced LASIK surgeons in Berks, Lancaster, Lebanon, Montgomery and Schuylkill counties, and the only cornea fellowship-trained LASIK specialists in the area.
Drs. Altman, Primack and Shah offer patients the most technologically advanced technique – Bladeless Custom LASIK – which modifies the curvature of the cornea with cool laser beams instead of a surgical blade. They perform all procedures in the safety and comfort of their on-site laser suite in their fully licensed Wyomissing surgery center.
Why LASIK?
Dramatic advances in laser technologies and surgery techniques have made it possible to reduce your dependency upon glasses or contacts, and LASIK is the most technologically advanced type of laser vision correction. The benefits include:
96% of patients experience significantly improved vision
Vision improves almost immediately
The procedure is painless
No bandages or stitches are necessary
Enhancements can be made after the initial procedure
Less dependence on glasses or contact lenses after surgery
Risk of complications is very low
What is "Bladeless" or "All Laser" Custom LASIK?
This state-of-the-art Bladeless Custom LASIK is our preferred method of laser vision correction for the majority of patients. The procedure involves two lasers: a femtosecond laser, which safely and painlessly creates a corneal flap by means of infrared laser energy instead of a metal blade, and an excimer laser, which reshapes the cornea to correct the refractive error (glasses / contact lenses prescription).
Bladeless LASIK offers several important advantages compared to the older LASIK technique that uses a metal blade:
It reduces the risks associated with passing a metal blade through the surface of the eye.
The precise flap is thinner and allows for greater corneal stability and higher levels of correction.
It allows both eyes to be treated in the same surgery session, one right after the other.
Are There Other Options?
If LASIK is not the best solution for you, other options, such as PRK, may help you regain clear vision. PRK is often the safest and most effective option for patients with thin corneal tissue, flat corneas, or corneal irregularities or scars, who may not be good candidates for LASIK surgery.
PRK (photorefractive keratectomy) reshapes the surface of the cornea without cutting a flap. The excimer laser removes microscopic layers of tissue from the surface of the cornea, changing its shape and allowing light rays to focus more precisely on the retina.
In LASIK surgery, the corneal flap takes only a few days to heal, and vision usually improves quickly. In PRK, it may take up to one week for the cornea to heal and several weeks for your vision to reach its maximum sharpness.
Whether you are in Berks County, PA or elsewhere in the surrounding area, the laser vision correction specialists at Eye Consultants of Pennsylvania have the skills and experience to deliver good outcomes from your LASIK eye surgery.  Contact us today to schedule a free consultation.
Physician information including education, training, practice location and more.
Call 800-762-7132 or make an appointment online.