LASIK Consultation Ephrata, PA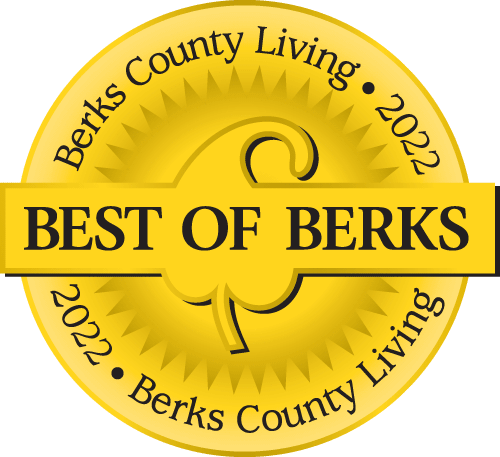 Voted Best of Berks—
eight years in a row!
Many of our Eye Consultants of Pennsylvania patients think about risk versus reward when considering LASIK surgery for vision correction. This article looks at risks and rewards of LASIK. Use this information as a start, but then come discuss these topics with one or our surgeons. LASIK consultation for Ephrata PA patients is close by in our Wyomissing Eye Consultants of Pennsylvania location.
Risks
Does LASIK surgery pose any risks? This is one of the most frequent questions asked of our surgeons. While there are some risks, they are minor. Most people experience eye irritation shortly after surgery, but these issues tend to dissipate within four hours. Some patients experience chronic dry eye, or can get an eye infection shortly after surgery.
LASIK can have long-term complications but very rarely do permanent problems occur. Data from the American Society of Cataract and Refractive Surgery shows that fewer than one percent of LASIK patients experience long-term issues.
Some patients are at risk for not being good LASIK candidates. Patients with thin corneas, eye diseases like glaucoma or other diseases like diabetes may mean that LASIK is not a good choice for you. We can discuss it, determine your suitability for LASIK and also recommend alternate procedures.
The US Naval Medical Center in San Diego conducted the PROWL-1 and PROWL-2 studies of nearly 600 patients. Key findings were that most patients experienced halos around lights after LASIK, which sometimes lasted for three months. Dry eye was a very common occurrence as well. Notably, fewer than one percent of patients had a lot of difficulty after surgery, and 95% were extremely pleased with their LASIK outcomes.
Results
Most patients naturally want to know what results they can expect from LASIK. We look to research studies for the facts. A team of researchers from the US and Germany reviewed nearly 100 clinical LASIK studies over a seven-year period. In total, these studies represented nearly 70,000 eyes. The results were stunning:
91% of patients achieved 20/20 vision or better after LASIK
99.5% of patients had 20/40 vision or better without needing glasses
The good news is that LASIK is very safe and very effective. The procedure has improved over time as laser technology has gotten better and better.
It is important to know that LASIK only repairs vision but cannot prevent eye aging. If you have LASIK before age 40, know that after age 40 you can experience presbyopia, a normal condition that occurs with eye age. You may need reading glasses for up close vision. Unfortunately, there is misinformation that LASIK results can fade, but in reality, nearly all people will need reading glasses after age 40, and that is independent of LASIK.
Rewards
We definitely want our patients to feel rewarded by LASIK surgery. Come in and talk to us about LASIK. You can even consult with more than one surgeon to find your best fit. Rapport and trust with your surgeon are important, and we will help you find the right one. We will work with you to understand your expectations for the surgery, and we will perform comprehensive exams to ensure that you are a suitable candidate.
Most patients are excited about the prospect of having LASIK surgery, particularly if they have talked with friends and family who rave about their new vision. If you are in Ephrata PA, LASIK consultation is less than a 30 minute drive away at our nearby Wyomissing location. Give us a call today to meet one of our great surgeons.
Physician information including education, training, practice location and more.
Call 800-762-7132 or make an appointment online.