LASIK Consultation in Reading, PA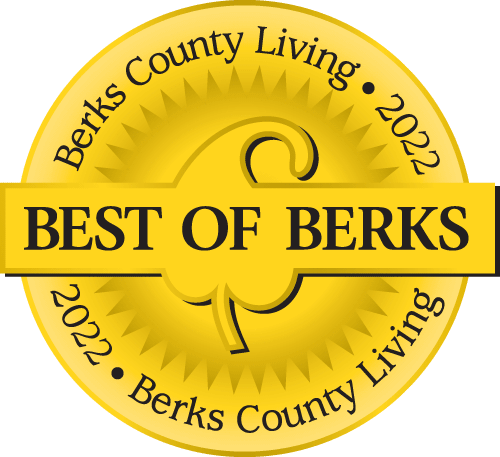 Voted Best of Berks—
eight years in a row!
Have you considered LASIK surgery? If so, come in for a LASIK consultation near Reading, PA. During the consultation, we will discuss your expectations, design a customized LASIK procedure, and answer all your questions. Our closest Eye Consultants of Pennsylvania location is in Wyomissing, but we also have several other convenient locations to serve you.
Am I a candidate?
This is the question we are asked most often. Many of our patients are tired of wearing glasses or going through the lengthy procedures involved in caring for contact lenses, so they are keen to know whether they are candidates for the LASIK procedure. Most people over age 18 are LASIK candidates. We want the patient to have stable vision, meaning your vision prescription has not significantly changed within the last two years. People under age 18 still have eye changes occurring, so we prefer to wait until 18 or older. If you are pregnant, your eyes change during pregnancy, so we prefer to wait to perform the procedure when your eyes are stable.
Part of the initial consultation is an extensive exam. We will also want to discuss your medical history, so be sure to bring information about your family history of diseases and a list of medications and supplements you are taking.
All of this is factored in regarding whether you are a good candidate for LASIK. A big part of the consultation is discussing your expectations for vision correction with our team. We want to make sure you have realistic expectations regarding the results. All of us need to be on the same page, so to speak.
Procedure day
The entire LASIK procedure only takes about 30 minutes from start to finish. We'll monitor you for a short time after surgery. After you are released, the family member or friend who came with you to the appointment can drive you home, where we ask you to rest for the remainder of the day. We will also send home some eye drops medications to reduce inflammation, prevent infection and promote healing.
Your vision might be hazy at first, but with some rest and healing, you will awaken to sharp new vision. We think you will be amazed. Your vision will continue to sharpen over the next few days and weeks as your eyes continue to heal. We ask that you come for a post-surgery exam and follow-up appointment about two days after your surgery.
We'll schedule a follow-up two days post-surgery to check your progress.
Choose Us
Eye Consultants of Pennsylvania surgeons are the leaders in LASIK eye surgery. Our surgeons are highly skilled, board-certified, and nationally recognized surgeons. So Reading, PA, LASIK consultation is awaiting you in one of our nearby offices at Eye Consultants of Pennsylvania. Wyomissing is the closest location, but we have several others that may be more convenient to you where you live and work. Give us a call to schedule your consultation today.
Physician information including education, training, practice location and more.
Call 800-762-7132 or make an appointment online.