LASIK Consultation in Reading, PA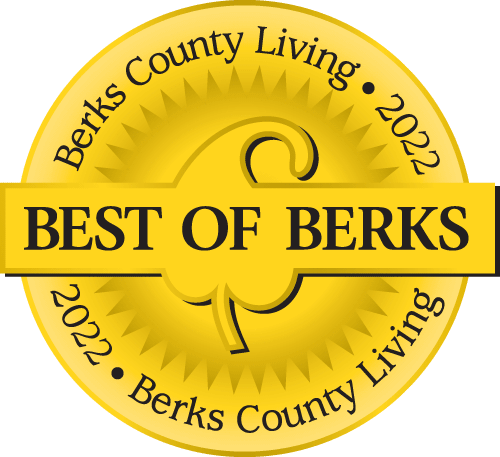 Voted Best of Berks—
eight years in a row!
Schedule a free LASIK consultation at Eye Consultants of Pennsylvania in Reading, PA to discuss the procedure with a highly skilled specialist who is qualified to deliver the highest standard of care.
Our board certified and cornea fellowship-trained specialists, Adam J. Altman, MD, Jonathan D. Primack, MD, and Kevin J. Shah, MD, are three of the most experienced LASIK surgeons in Berks, Lancaster, Lebanon, Montgomery and Schuylkill counties, and the only cornea fellowship-trained LASIK specialists in the area.
Drs. Altman, Primack and Shah offer patients the most technologically advanced technique – Bladeless Custom LASIK – which modifies the curvature of the cornea with cool laser beams instead of a surgical blade. They perform all procedures in the safety and comfort of their on-site laser suite in their fully licensed Wyomissing surgery center.
About the Bladeless Custom LASIK Procedure
Dramatic advances in laser technologies and surgery techniques have made it possible to reduce your dependency on glasses or contacts. LASIK is the most technologically advanced option, and it involves two steps.
First, a corneal flap must be created so that the surgeon can access the inner corneal tissue. The conventional way to do this was with a handheld instrument, called a microkeratome, which contains a metal blade. Thanks to the state-of-the-art bladeless LASIK technique, the surgeon is able to use a femtosecond laser beam to create a very precise corneal flap.
The flap is then gently lifted, and excimer laser beams are used to sculpt or reshape the cornea according to the unique requirements of your eyes. This changes the way that light rays enter your eye and improves the ability of your eyes to focus. It is similar to the way your focus is altered by wearing prescription glasses or contact lenses.
The flap is then laid back into its normal position. The surgeon smoothes it out to remove any bubbles or wrinkles under the flap, and it adheres like a decal, without any need for sutures.
Most patients are surprised to find that LASIK eye surgery is quick and painless. Your eyes are numbed with anesthetic eye drops, and you will not feel any discomfort. Some people feel a little pressure during the 15 to 30-minute surgery, but there is never any pain. After surgery, any minor irritation you may feel can be alleviated with artificial tears and a good night's sleep.
Are You a Good Candidate for LASIK?
Not every individual is a good candidate for LASIK eye surgery. Every eye is unique, and corneas are just as distinctive as fingerprints or DNA. Once you find a surgeon you like and decide to proceed with surgery, you will undergo a comprehensive evaluation of your eyes to test for corneal thickness, pupil size, refractive error, astigmatism, etc., and the surgeon will make a final determination about your candidacy for LASIK surgery.
If Dr. Altman, Primack or Shah determines you are not an optimal candidate for LASIK, they will discuss alternatives with you, such as the PRK (Photorefractive Keratectomy) technique.
Place your vision in the hands of the most capable LASIK surgeons in Reading, PA at Eye Consultants of Pennsylvania. Contact us today to schedule a free consultation.
Physician information including education, training, practice location and more.
Call 800-762-7132 or make an appointment online.