LASIK Consultation Lebanon, PA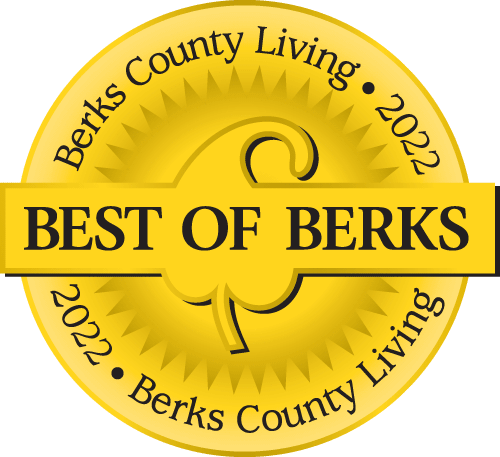 Voted Best of Berks—
eight years in a row!
All your friends have done it. Many of your family members have done it. Done what, you say? LASIK surgery. You've heard great things, but you have questions about the LASIK consultation. In Lebanon, PA, come to the Eye Consultants of Pennsylvania and we will answer all your questions
Here's what you need to know to get ready
We ask that you come in for an initial consultation. The first thing we will do is schedule a discussion between you and the surgeon. We'll ask what your eyesight issues are currently and what your expectations are for eyesight improvement. You may want to improve your eyesight when reading, or
Next, we will ask about any concerns you have about the surgery.LASIK is the acronym for laser-assisted in situ keratomileusis. In the LASIK procedure, the surgeon reshapes the cornea to improve eyesight. At Eye Consultants, we prefer the bladeless LASIK technique. It uses two lasers. The surgeon uses the first laser to make a small incision in the cornea, which is the thin, clear, outer layer of your eye. The second laser is used to reshape the eye to correct vision.
The exam
During the consultation, after the discussion, we will do a comprehensive eye exam to evaluate the thickness and shape of the cornea. We use this data to make a topography, a customized map of your eye that guides the surgery for precision vision correction. Additionally, the exam involves:
A detailed medical history
Measurement of pupil size
A check for dry eye disease
Questions you should ask
Most patients think everyone is eligible for LASIK, but some patients are not. If your corneas are too think, or you need a very high level of vision correction, LASIK may not be right for you, but there may be other vision-correcting surgeries that are a better fit. People who have eye diseases like glaucoma or other conditions are not recommended to have LASIK surgery.
Most patients ask whether LASIK is painful. It is not. LASIK can be performed on both eyes at the same time. We will put numbing drops in your eyes before the surgery, and provide an oral sedative for relaxation. Patients sometimes experience a pressure sensation during the surgery, but there is minimal to no pain.
Most patients also ask what to expect during the post-surgery recovery period. You can't drive right after LASIK, so a friend or family member will accompany you to the surgery and drive you home. After surgery, we send you home to rest and with prescriptions for antibiotic eye drops. Use these as directed and you will do great. Immediately after surgery, some patients report light sensitivity, excessive tear production or a burning or foreign body sensation, but this clears within four hours after surgery.
The best bet is to go home and get some sleep. When you wake up, you will be amazed at your new vision, which will further sharpen over the coming weeks as your eyes heal. For most patients, recovery happens within two days. You will have to use the eye drops for two weeks to minimize the chance of infection as the eyes fully heal. You can do most of your normal activities, but we ask that you refrain from heavy exercise, contact sports and swimming for at least two weeks.
Come see us
We hope this article has been helpful regarding what to expect from LASIK. Call us today to schedule a LASIK Consultation in Lebanon, PA at Eye Consultants of Pennsylvania.
Physician information including education, training, practice location and more.
Call 800-762-7132 or make an appointment online.