Lasik Consultation Pottsville, PA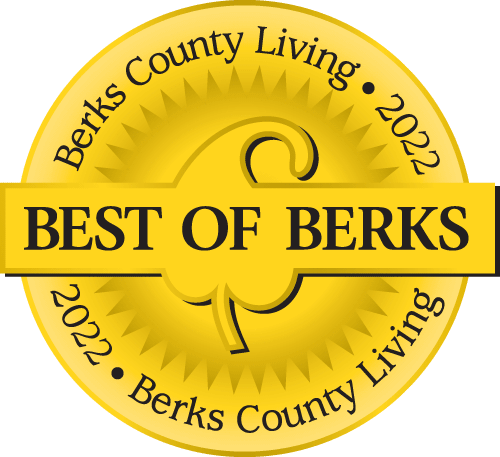 Voted Best of Berks—
eight years in a row!
Hello Pottsville, PA! LASIK Consultation is here in town at Eye Consultants of Pennsylvania. LASIK surgery is a procedure used to correct vision. Many of our patients have family or friends who have had the procedure and rave about it. Patients are curious about it and we want to share the most frequently asked questions we get.
Is LASIK a good choice for me?
Most people are candidates for LASIK. If you are over age 18 and have good general health as well as eye health, you are likely a good candidate. We also want patients to have a stable contact lens or eyeglasses prescription for at least a year before we perform the surgery.
Women who are pregnant or want to become pregnant within six months post-surgery may want to postpone LASIK. The same is true for nursing mothers; the hormonal fluctuations can affect vision stability, so we prefer to wait until the hormones have restabilized before we do the procedure.
Your eye prescription changes during pregnancy, so we will advise that you wait for the procedure. Patients with certain health conditions like autoimmune disorders or diabetes may not be ideal candidates. We will also rule out that you have certain eye conditions and we won't perform LASIK if you have an eye infection, but rather wait until that heals.
Some patients have corneas that are too thin for LASIK or refractive error that is best corrected with other procedures. LASIK can correct nearsightedness, farsightedness and astigmatism, and in recent years, the technology has advanced to correct higher refractive error. Even so, you may still not be a candidate and we can discuss all the surgery options with you during your first visit.
Can both eyes be treated at the same time?
Absolutely! Our surgeons can perform LASIK on both eyes during one procedure. Patients love this convenience and it lowers the stress to have both done and over with.
How long will LASIK last?
When we correct distance vision with LASIK, the correction is usually permanent with few patients needing any further correction down the road. Patients notice a drastic improvement in vision within the first 48 hours. Vision then sharpens over the next days and weeks as the incision in the cornea heals.
Will I need glasses after LASIK?
We are able to achieve 20/20 vision or greater for the majority of our patients and most are able to ditch their glasses for distance vision. Patients after age 40 usually develop presbyopia, an age-related change in vision, that may require reading glasses for up close viewing. Presbyopia is unrelated to LASIK, meaning you would likely need reading glasses after age 40 even if you hadn't had LASIK.
Our trusted eye care team in Pottsville is ready for you, so Pottsville PA, LASIK consultation is easy to request. Just give us a call or go online to the Eye Consultants of Pennsylvania website. Our patients tell us LASIK is a game-changer, so let it change your life today, too. We look forward to hearing from you.
Physician information including education, training, practice location and more.
Call 800-762-7132 or make an appointment online.