Lasik Consultation Reading, PA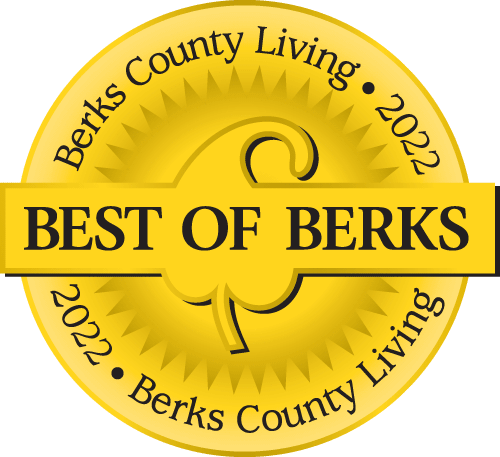 Voted Best of Berks—
eight years in a row!
Are you in Reading PA? Has LASIK consultation been on your mind? If so, Eye Consultants of Pennsylvania is less than 10 minutes away in nearby Wyomissing. We also have several other convenient locations to serve you. At Eye Consultants of PA, we want our patients to be educated patients with as much information as possible. We provide content on our website, including these LASIK videos, and during your first visit with us, our team will take as much time as you need to answer your questions. Below is a summary of the questions we typically are asked.
Tell me about your doctors
We have three corneal fellowship trained LASIK surgeons. You can read more about Drs. Adam Altman, Jonathan Primack and Kevin Shah on our website. Combined, these surgeons have 50 years of experience. They prefer to use a LASIK technique called bladeless custom LASIK.
How do I start?
First, we ask you to come in for a LASIK consultation and eye exam. We will discuss your reasons for seeking LASIK treatment, your goals for the surgery and your current vision correction issues. LASIK surgery is an accurate and safe vision correction procedure that corrects refractive error caused by flaws in the shape of the cornea. Sometimes, the cornea is too flat or too pointed, so images don't focus properly on the retina. This creates blurred vision. Our surgeons perform LASIK to correct myopia (nearsightedness), hyperopia (farsightedness) and astigmatism. Bladeless LASIK has advanced to the point of correcting high levels of refractive error and most patients are candidates for LASIK.
What is the surgery like?
Bladeless LASIK uses two surgical lasers. A femtosecond laser is used to make a corneal incision. The surgeon gently raises the flap then reshapes the cornea with an excimer laser to correct vision. Prior to surgery, we create a precise map of your corneal curvature, and during the surgery, the surgeon uses this customized map of your cornea to guide the laser for reshaping.
What results can I expect?
LASIK is an outpatient procedure performed in our state-of-the-art offices. Patients are simply amazed at the immediate improvement in vision. Most go home and take a nap for two hours. After that two hours, they notice a difference. After a few days, vision sharpens even further as the eye heals. Patients are able to achieve great results and we are able to achieve 20/20 vision for most of our patients. Note that if you are over age 40, you may still need to wear reading glasses even after the surgery. Presbyopia, age-related loss of near focusing ability, affects people over age 40 and is unrelated to LASIK. In other words, even if you hadn't had the LASIK procedure, you would still need reading glasses.
LASIK is a quick, easy, painless and safe procedure. We hope to have answered some of your main questions here. Now are you considering a LASIK consultation? Reading PA residents can come see us at Eye Consultants of Pennsylvania in our nearby Wyomissing office. We are less than 10 minutes away, so give us a call to schedule your initial consultation today.
Physician information including education, training, practice location and more.
Call 800-762-7132 or make an appointment online.