LASIK Doctors Wyomissing, PA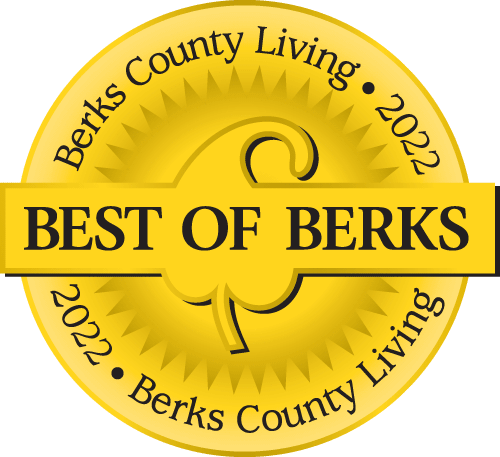 Voted Best of Berks—
eight years in a row!
Did you know that 98 percent of patients achieve 20/40 vision after LASIK surgery? It's true, and more than 90 percent achieve 20/20 vision. LASIK is an extremely effective vision correction surgery (refractive surgery), and the top LASIK doctors in Wyomissing, PA are at Eye Consultants of Pennsylvania.
Patient Expectations
During your initial consultation, we will discuss your expectations for LASIK vision correction. It is really important that we set realistic expectations. Are you trying to reduce your overall dependence on corrective lenses like eyeglasses and contacts? Are you over 40? If so, reading glasses might still be required, particularly in low light conditions. Are you under age 18? If so, your eyesight continues to change in adolescence, so patients under 18 may have to wait to have the surgery.
During the initial consultation, we want to make sure that we have answered all your questions and alleviated any concerns you may have about LASIK. Please feel comfortable asking questions about surgeon experience and expertise. We want you to have the right match, and with our 20+ surgeons, you are sure to find the perfect doctor for you. Some good questions to ask are:
How long has the surgeon been in practice?
Is the surgeon board certified and fellowship trained?
How many LASIK surgeries has the surgeon has performed?
Is the surgeon skilled in other types of refractive surgery?
Preoperative Evaluation
During your initial consultation, we will examine your vision and take a complete medical history. Women who are pregnant or nursing, individuals with diabetes, and individuals who take certain medications may not be candidates for LASIK.
These days, bladeless LASIK can correct higher levels of refractive error, but we will take measurements to make sure you are an appropriate candidate. Some patients with extreme refractive errors may not be candidates. Other patients with corneal irregularities or significant preexisting dry eye conditions may also not be good candidates.
Having said this, there are very few preexisting conditions that will rule LASIK out, and indeed, most patients are candidates. We will ask you to discontinue contact lens use two to four weeks prior to the surgery. This allows the surface of your cornea to stabilize ahead of the surgery.
Patient Outcomes
Researchers recently reviewed nearly 100 major LASIK studies done over the last ten years. The results confirm that LASIK has an excellent safety record and that it is an extremely effective refractive surgery.
Very few patients have long-term or highly bothersome issues after the surgery. Dry eye is by far the most common, but it usually subsides within a few days as the eyes heal.
Modern bladeless LASIK is safer and more precise than ever before. Many of our patients tell us that this is a life-changing procedure. Choose the best LASIK doctors in Wyomissing, PA. We are at Eye Consultants of Pennsylvania. We are conveniently located on Granite Point Drive. Call us at 610-378-1344 or go online to schedule your initial appointment with us today.
Physician information including education, training, practice location and more.
Call 800-762-7132 or make an appointment online.