LASIK Evaluation & Surgery Near You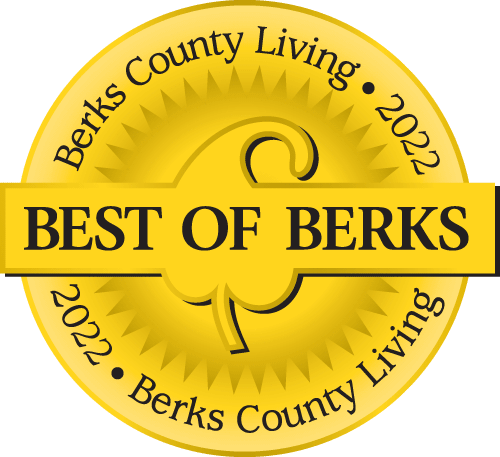 Voted Best of Berks—
eight years in a row!
The decision to have LASIK surgery is a big step. It is completely understandable that you have questions about the procedure. We will answer all your questions at Eye Consultants of Pennsylvania. This discussion is a key part of our LASIK evaluation & surgery sessions. Near you, I am sure you will find one of our convenient locations. Here's what to expect at your first visit.
Medical History
During your first visit, we will want to take a detailed medical history which includes your ocular history. Have your doctor transfer your records to us, and be prepared to let us know about any conditions or past surgeries you've had. While most patients are candidates for LASIK, there are certain conditions like autoimmune disorders or diabetes that might prevent you from being a LASIK candidate. Bring a list of any family history of any diseases, including eye disease. Past eye disease or surgeries may affect LASIK as well. If you are a high-risk patient, you may not be a LASIK candidate but we can discuss and recommend alternatives for vision correction.
Please bring a complete list of all medications, including prescription as well as non-prescription vitamins and supplements you take. Certain medications can affect LASIK surgery outcome, and cause more severe dry eye symptoms.
We will also need to know certain lifestyle factors such as whether you are a smoker because tobacco use can affect post-surgical healing. We'll also discuss the type of work you do and hobbies you enjoy like sports so that we better understand your vision goals and expectations.
The Eye Exam
The initial consultation mainly consists of the above discussions followed by a thorough eye exam, very similar to the regular annual eye exam you have. For LASIK, we perform a dilated eye exam, to better understand visual acuity, both the uncorrected and corrected vision you currently have. We will take measurements of pupil size in both light and dark conditions, and will also measure corneal thickness to look for any irregularities of the cornea. We use these measurements to make a unique map of the surface of your cornea. This map details all corneal characteristics and features, and the surgeon uses this map as a surgical guide during the procedure.
During the exam, we will look for the presence of cataracts on the lenses, and if found, we may not perform LASIK, but we will discuss other alternatives.
We will also perform dry eye testing to determine your baseline level of dryness before the surgery. If you already have dry eye, you will have a higher risk of more severe dry eye post-surgery, but this can be remedied with eye drops. We may also perform a test to determine the quality of your tear fluid and may recommend fish oil nutrient supplements as a remedy. In some cases, LASIK must be postponed until the dry eye is improved.
Schedule Today
You've made a great choice in deciding on LASIK. The next step is LASIK evaluation & surgery, ideally near you, and that is no issue because Eye Consultants of Pennsylvania has several convenient locations. LASIK surgery is one of the safest and most effective procedures you can have. Take the next step! Come see us. The initial LASIK evaluation is free at Eye Consultants of Pennsylvania. Call us at 570-621-5690 or go online to schedule your initial appointment with us today.
Physician information including education, training, practice location and more.
Call 800-762-7132 or make an appointment online.