LASIK Eye Center Pottsville, PA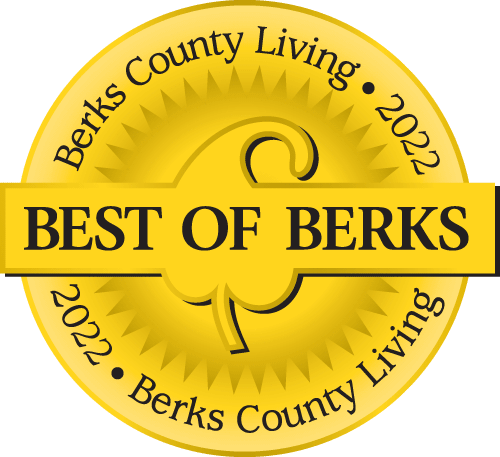 Voted Best of Berks—
eight years in a row!
Interested in LASIK? Congratulations! You've taken a big step toward your eye health and your overall health. The next step is to determine whether you are a candidate for the procedure. The best place to do that is at our LASIK eye center in Pottsville PA at Eye Consultants of Pennsylvania. Our team is very well known across the state of Pennsylvania. We are leaders in LASIK and proud to offer the custom bladeless LASIK procedure as a life-changing surgery to our patients.
What is bladeless LASIK?
While several LASIK surgical techniques do exist, our board-certified, fellowship-trained surgeons prefer the state-of-the-art bladeless LASIK technique. Of all the LASIK procedures, this one the most accurate and precise. It is also the safest, and provides vision correction with minimal patient downtime.
We perform the surgery at our LASIK eye center in Pottsville.
Prior to the surgery, during your initial consultation, we will create a map of the cornea. This is a quick and painless effort, and the surgeon will then use this map as a guide for reshaping the cornea during the surgery.
Surgery day is quick, comfortable and stress-free. From start to finish, this outpatient procedure takes about 30 minutes to correct both eyes. Prior to the procedure, we will give you some medication to relax. During bladeless LASIK, the surgeon creates a corneal flap, and gently folds it back to then reshape the cornea with a laser. Once reshaped, the cornea can once again properly focus light on the retina.
After the surgery, we will monitor you for about an hour before a friend or family member drives you home. We send you home with eye drops to promote healing and prevent infections, and we'll schedule a follow-up appointment 48-72 hours after the surgery to check your progress.
Am I a candidate?
Most people are candidates for bladeless LASIK. We require patients to be over 18 with stable vision, defined as a vision prescription that has been unchanging for the last two years. The initial consultation is focused on determining whether you are a candidate. Our team performs a comprehensive eye exam that includes many eye measurements to determine whether you are a good candidate for LASIK. Another important part of this consultation is a discussion with our team regarding your expectations for the surgery. It is crucial that we are all on the same page regarding the vision correction results you are looking for.
You've made a great choice by deciding to have LASIK vision correction. And, you've made another great choice to schedule your initial consultation at our LASIK Eye Center in Pottsville PA. We also have other convenient locations, but regardless of which one works best for you, our highly skilled, nationally-recognized surgeons and excellent eye care team will take great care of you.
Many of our patients choose LASIK because they are tired of wearing glasses and contact lenses. They simply want to see better. We understand! Come see us at Eye Consultants of Pennsylvania. Give us a call today to schedule your appointment.
Physician information including education, training, practice location and more.
Call 800-762-7132 or make an appointment online.