LASIK Eye Center Reading PA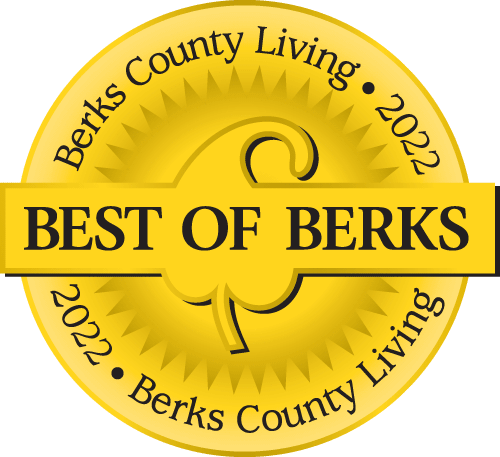 Voted Best of Berks—
eight years in a row!
If you are interested in LASIK, the first thing to do is determine whether you are a candidate for the surgery. Come to our LASIK eye center near Reading, PA. Eye Consultants of Pennsylvania is in Blandon, just a quick distance from you. Our team is well known in Pennsylvania as the leaders in LASIK. Here is more information about this life-changing surgery.
What is bladeless LASIK?
There are different types of LASIK surgery, but our surgeons prefer a technique called bladeless LASIK. This technique is the most accurate, precise and safe type of LASIK, and it provides vision correction with little downtime for the patient.
The surgery is done as an outpatient procedure in our LASIK eye center and from start to finish takes only about 30 minutes to correct both eyes. There is a small waiting period before where we give you some medication to relax, and then a waiting period of about an hour after the surgery where we will monitor you to make sure all is OK before you go home.
During bladeless LASIK, the surgeon creates a flap in the cornea, folds it back and then reshapes the cornea using a laser. Once the cornea is reshaped, it can once again accurately focus light on the retina. This corrects the vision. Prior to the surgery, we will create a map of the cornea during your initial consultation. The surgeon uses this map as a guide for reshaping the cornea during the surgery.
Patients often ask whether both eyes can be corrected in the same surgical session. Yes, they can. We send you home with eye drops to promote healing and prevent infections. We'll want to see you again a couple of days after the surgery to check your progress.
At first, your vision might be hazy, but we ask that you sleep for a while upon returning home. After you rest your eyes for a bit, you will be amazed at how crisp and clear your vision is. The best part is that your vision becomes even more crisp as your eyes heal over the next few weeks.
Am I a candidate?
Most people are LASIK candidates. You have to be over 18 and have stable vision, meaning that your vision prescription has not changed within the last two years. During your initial consultation, we perform an extensive exam to comprehensively assess whether you are a good candidate, and our team will also spend some time discussing your expectations for the surgery so that we are all on the same page regarding the vision correction results you expect from LASIK.
You've made a great choice by deciding on LASIK, and another great choice in coming to our LASIK eye center. Many Reading, PA residents come to our Blandon office for the procedure. Regardless of which of our convenient locations works best for you, we have highly skilled, nationally-recognized surgeons and an excellent eye care team to look after your every need.
Many of our patients choose LASIK because they are tired of wearing glasses and contact lenses, and tired of having poor distance vision. They simply want to see better. We understand and we will create a customized surgical experience just for you and your eyes. Come see us at Eye Consultants of Pennsylvania. Give us a call to schedule your appointment.
Physician information including education, training, practice location and more.
Call 800-762-7132 or make an appointment online.