LASIK Eye Center Wyomissing, PA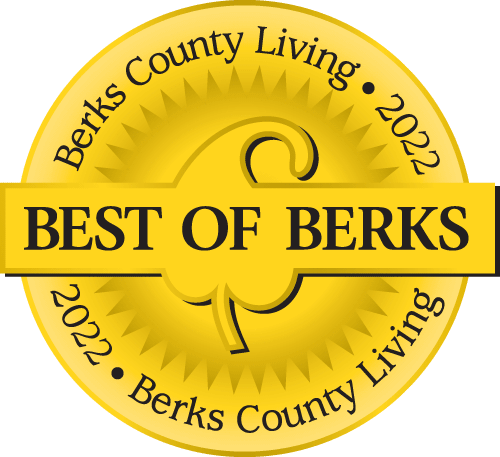 Voted Best of Berks—
eight years in a row!
Are you considering LASIK eye surgery? If you live or work in Wyomissing, PA, our LASIK eye center should be your next stop. We have highly qualified board-certified, fellowship-trained surgeons who can perform an evaluation to determine whether LASIK vision correction is right for you.
At Eye Consultants of Pennsylvania, our corneal and refractive surgeons have a combined 50+ years of LASIK experience. We are the only cornea fellowship-trained LASIK specialists in the area.
Reasons to Consider LASIK
Dramatic advances in laser technologies and surgical techniques have made it possible to reduce your dependency on glasses or contact lenses by having the state-of-the-art bladeless LASIK procedure, the most technologically advanced option. The benefits include:
96% of patients experience significantly improved vision
Vision improves almost immediately
Painless procedure
Bandages or stitches are not necessary
Enhancements can be made after the initial procedure
Reduce dependence on glasses or contact lenses
Very low risk of complications
About "Bladeless" LASIK?
This state-of-the-art procedure is our preferred method of laser vision correction. Bladeless LASIK is also called "all laser" or "custom" LASIK, and the large majority of patients are candidates for the procedure. Bladeless LASIK uses two lasers: a femtosecond laser, which safely and painlessly creates a corneal flap, and an excimer laser, which then reshapes the cornea to correct the refractive error.
Bladeless Custom LASIK offers several important advantages compared to the older LASIK technique that uses a metal surgical blade:
Reduces the infection and other risks associated with passing a metal blade through the surface of the eye
Creates a more precise and thinner corneal flap
Enables higher levels of vision correction
Allows both eyes to be treated in the same surgery
Drs. Primack, Altman and Shah are the most experienced refractive surgeons in Berks County. They perform bladeless LASIK on-site in the safety and comfort of our laser suite in our Wyomissing surgery center.
Lasting Results
LASIK surgery restores vision, but the procedure does not change the normal age-related eye condition called presbyopia that affects patients after age 40. Most older patients eventually need reading glasses. LASIK doesn't correct or prevent cataracts either, which may develop after age 60. We offer comprehensive eye care in Wyomissing and at all our locations. We love to see our LASIK patients each year for regular checkups to help diagnose and treat these age-related eye problems as early as possible.
If you are interested in LASIK, come visit our LASIK eye center in Wyomissing, PA, and talk to our LASIK eye surgeons. The team at Eye Consultants of Pennsylvania is ready to meet you and discuss your goals and expectations for your vision. Get in touch with us on our website. The initial consultation is a free LASIK evaluation. And remember, if LASIK is not the best solution for you, we will discuss other options to help you achieve the vision you desire.
Physician information including education, training, practice location and more.
Call 800-762-7132 or make an appointment online.