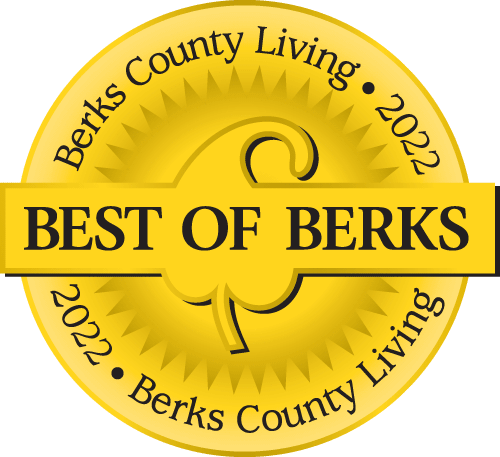 Voted Best of Berks—
eight years in a row!
What is "Bladeless" or "All Laser" Custom LASIK?
This state-of-the-art procedure is our preferred technique of laser vision correction for the majority of patients. Two lasers are used to perform Bladeless LASIK.
The first is a Femtosecond Laser which safely and painlessly creates a LASIK flap without the use of a metal blade. It does this by accurately focusing infrared laser energy onto the cornea. This technology has two important advantages over the older LASIK technique that used blades:
It reduces the inherent risks associated with a blade passing through the surface of the eye.
The precisely produced flap is thinner and allows for greater corneal stability and the treatment of higher levels of correction.
The second laser is the Excimer Laser which reshapes the cornea to correct the refractive error (glasses / contact lenses prescription).
Drs. Altman, Primack, and Shah are the only refractive surgeons in Berks County to perform Bladeless LASIK on site in the convenience of their fully-licensed outpatient surgical facility.
The Ziemer Femtosecond Laser (below) represents the most advanced LASIK Flap technology available today.
Physician information including education, training, practice location and more.
Call 800-762-7132 or make an appointment online.