Frequently Asked Questions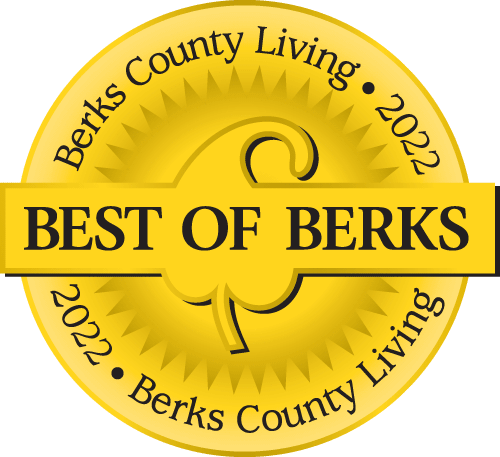 Voted Best of Berks—
eight years in a row!
Frequently Asked Questions on LASIK / PRK
Am I a good candidate for refractive surgery?
Dr. Primack, Dr. Altman, and Dr. Shah personally examine every patient to determine if they are appropriate candidates for LASIK, PRK, or a different refractive procedure. Safety is always our # 1 concern. Special attention is given to pupil size, corneal thickness, corneal topography (a computer – generated image of your cornea), and the stability of your glasses prescription. Our office uses state-of-the-art equipment to provide exceptional care. Additionally, we spend time with patients discussing their motivations for laser vision correction to ensure that patients have realistic expectations and that we choose the best procedure to meet their goals.
Do you only treat nearsightedness?
Dr. Primack, Dr. Altman, and Dr. Shah use the latest generation lasers to treat nearsightedness (myopia), farsightedness (hyperopia), and astigmatism. Implantable lenses are also available that can decrease dependence on reading glasses (presbyopia).
How long should I stay out of my contact lenses before my examination and procedure?
For your first visit with us, you do not need to stop wearing your contact lenses. Because contact lenses change the natural shape of your cornea and could affect the accuracy of your test results, we request that you discontinue wearing your soft contact lenses for 10 – 14 days before your second, full evaluation and 14 days before your laser vision correction procedure. If you wear rigid (hard) contact lenses, a longer time period will be necessary.
Are the LASIK or PRK procedures painful?
Topical anesthetic drops will be administered just before the procedure, so you will feel no pain or discomfort during the procedure.
How will I feel after the procedure?
LASIK and PRK patients will generally have mild irritation for several hours following the procedure, but this usually disappears by the next day. You may notice some pink or red patches on the white part of the eye – this is normal. Patients are encouraged to go home and sleep after the laser treatment. PRK patients may experience mild irritation for several days after the procedure.
What are the side effects of Laser Vision Correction?
Some people experience temporary side effects that usually disappear over time. In rare situations, they may be permanent. Side effects may include:
discomfort or pain
hazy or blurry vision
scratchiness
dryness
glare
light sensitivity
halos or starbursts around light
decreased contrast sensitivity
Many patients experience mild dryness in the eyes and fluctuating vision right after the procedure. These symptoms usually fade within 1 to 2 months, although some people may have symptoms for a longer period of time.
What are the risks of LASIK and PRK?
Like any surgery, LASIK and PRK have risks and potential complications that should be carefully considered. All patients should have a thorough understanding of the risks, benefits, and alternatives of their procedure. Dr. Primack, Dr Altman, and Dr. Shah will address these issues with you at your evaluation.
Am I a good candidate for a Phakic Intraocular Lens?
Phakic intraocular lenses are ocular implants that correct nearsightedness (myopia). You can think of them as implantable contact lenses that do not need to be regularly removed or changed. These lenses are an excellent option if you are not an optimal candidate for laser vision correction (ie: if you have very high myopia (a glasses prescription too high to treat safely with laser vision correction), very thin corneas, or an abnormal corneal curvature).
Will my doctor personally see me for my follow-up visits?
Your visual result is very important to Dr. Primack and Dr. Altman, and they will personally see you for your post-operative examinations at our office. If your optometrist referred you to us, he or she may also monitor your vision after your procedure.
How soon after the procedure can I return to work?
Patients usually return to work within a day or two after the LASIK procedure. Patients receiving PRK usually return to work in 3 – 5 days.
How soon after the procedure can I apply makeup?
Eye makeup can be applied one week following the procedure.
What if I have a question after office hours?
Dr. Primack, Dr. Altman, Dr. Shah, or a member of our staff is always available to answer your questions. If you have any concerns after office hours, our answering service will assist you contact a physician.
What will my vision be like after having Laser vision Correction?
LASIK and PRK provide excellent results and allow people to perform their everyday tasks with less dependence on corrective lenses. However, people looking for guaranteed, perfect vision without glasses or contacts run the risk of being disappointed. It is important that anyone considering laser vision correction have realistic expectations. Drs. Primack and Altman will discuss this with you in greater detail at your evaluation.
Can I drive myself home after the procedure?
No. Patients must be accompanied by someone who can escort them home. Most LASIK patients feel very comfortable driving the next day. PRK patients should wait 4-6 days before driving again.
Will I need reading glasses after LASIK and PRK?
Patients 40 years of age and older may need reading glasses after laser vision correction, assuming both eyes are corrected to see well for distance. Ask your doctor about the various options that can either delay or reduce the need for reading glasses, including monovision or implantable pseudo-accommodating / multifocal lenses.
Return to LASIK Eye Center.
Return to ECoP Home Page.
Physician information including education, training, practice location and more.
Call 800-762-7132 or make an appointment online.