What to Expect During Bladeless LASIK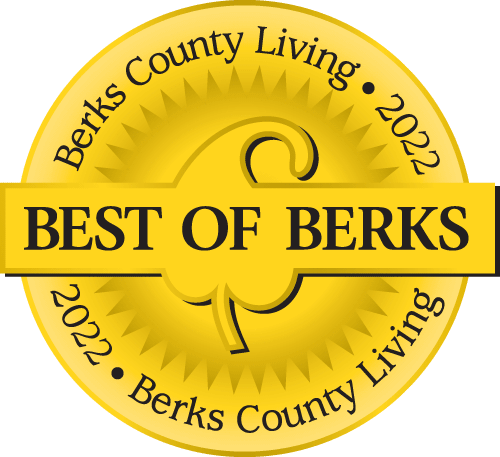 Voted Best of Berks—
eight years in a row!
What to Expect During Bladeless LASIK Eye Surgery
Step 1
Screening Examination
Dr. Primack and Dr. Altman will perform a screening examination of your eyes to determine if you are a good candidate for refractive surgery. If so, a more extensive pre-operative evaluation will be scheduled.
Step 2
Discontinue Contact Lenses
If you currently wear soft contacts, you will need to stop wearing them 2 weeks prior to your second, comprehensive evaluation (4 weeks for rigid contact lenses). If you wear contacts every day, we understand that this may be a tremendous inconvenience! Unfortunately, there is no way around it – – your cornea molds to the shape of your contact, and it takes time (without the contact) for the cornea to return to its natural shape. This is the most accurate way to determine whether you are a good candidate for Laser Vision Correction.
Step 3
Pre-Operative Evaluation
Dr. Primack and Dr. Altman are extremely conservative in selecting patients for Laser Vision Correction. During your examination, your doctor will thoroughly evaluate your eyes to confirm you are a good candidate. Included in the exam are tests for corneal thickness, pupil size, refractive error, astigmatism, etc. These tests are all painless. Your doctor will talk with you about any existing medical conditions that may affect your suitability for refractive surgery. He will also discuss your motivations, in order to ensure you have an excellent chance of obtaining your goals.
Step 4
1 Week Before Procedure
In the days before your procedure, you will need to arrange for transportation to and from the laser center. We recommend that a friend or family member escort you.
Step 5
Day of Your Procedure
There are no restrictions on eating, drinking or medications before the procedure, but be sure to eat a light meal. Wear comfortable, relaxing clothing. Leave all jewelry, pagers, and cellular phones at home. Do not wear hairspray, perfume, make-up, or cologne.
Step 6
The PA Eye & Ear Surgery Center
Once you arrive at the Pennsylvania Eye & Ear Surgery Center (second floor of the Granite Point building), be sure to register with the receptionist. A technician will then escort you to the laser suite where you will be greeted by our staff and your doctor. Eye drops will be placed in your eyes every few minutes prior to the procedure. These drops help prevent infection, discomfort and inflammation.
Step 7
During Your Laser Procedure
The technical staff will position you in a proper, comfortable position under the laser's microscope. Your other eye will be covered during the procedure. To prevent unnecessary blinking, a painless device called a speculum is used to gently cushion the eyelids. During the procedure itself, you will notice:
The laser makes a clicking sound during the treatment. You will not feel any discomfort during the procedure.
The procedure is performed in several small steps; Dr. Primack and Dr. Altman will clearly explain these prior to proceeding so that you are comfortable. The entire process takes only minutes.
---
Immediately Following Bladeless LASIK & PRK
You will be escorted to an examination room where you will relax for 5 – 10 minutes. During this time, your vision will be very fuzzy. This is normal. Your doctor will examine your eyes before you leave the laser center to ensure that the LASIK flaps are in proper position. PRK patients will have their eyes examined as well. You will receive a post-operative kit containing drops to use following surgery. Please follow our instructions.
Going Home
Please go directly home following your procedure and rest. Many patients will take a nap. Avoid reading and computer work. Do not swim, exercise, play sports, jog, take a hot bath or shower, or get water or soap in your eyes. After 4 hours you may administer the first eyedrops. Please use the sunglasses provided for you in the kit to protect the eyes and provide comfort. The clear shields should be taped over the eyes while sleeping. Do not expect excellent vision on the day of your procedure, as the cornea takes time to heal. However, the day after surgery, your vision will be improved.
First Day After Laser Vision Correction
For your examination the next morning, you will see your doctor back in his office (on the first floor of the Granite Point building). Your vision may still be blurry on the day after Bladeless LASIK and it may take a week or more to improve. PRK patients should expect to be blurry for the first several days. Patients are to continue their medications as instructed and follow-up as scheduled.
Post-Operative Follow Up Appointments
Your doctor will tell you when you need to be seen again for an examination. Typically, patients are seen several times the month of the procedure and then again at 3 months, 6 months, and 1 year. If an enhancement procedure is desired to "fine tune" your vision, it will be performed no sooner than 3 – 4 months following the initial procedure. Many patients are referred by their optometrists who will also play a role by examining patients during the post-operative period.
A Few Do's and Don'ts After Laser Vision Correction
It is best to rest as much as possible the day of your Bladeless LASIK or PRK procedure. Avoid reading or working on the computer. Under no circumstances are you to exercise or participate in sports. The corneal flap created during the LASIK procedure is a delicate structure that needs to heal into place.
Do not participate in sports until several weeks after surgery and then only after your doctor has approved the activity. No swimming or hot tubs, and be extremely careful gardening for 3 weeks. Showers and baths are fine after the first day evaluation by your doctor, but avoid getting water in your eye(s) for 3 weeks. Do not wear make-up for the first week. Do not rub your eyes for 3 weeks after the procedure; just dab gently. If you experience redness, decreased vision, pain, or have an accident involving your eyes, call our office immediately.
If you have any questions or concerns, do not hesitate to call our office. The office phone numbers are 610-378-8500 and 610-378-1344. Ophthalmologists are on call after hours should you need assistance.
Return to LASIK Eye Center.
Return to ECoP Home Page.
Physician information including education, training, practice location and more.
Call 800-762-7132 or make an appointment online.