LASIK Eye Surgeon Kutztown, PA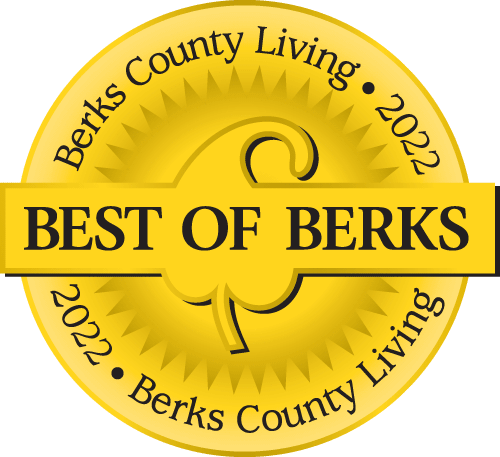 Voted Best of Berks—
eight years in a row!
All your friends have done it and they're wondering why you haven't! We're talking about LASIK surgery, and one of the reasons you may not have taken the plunge is that you want to find an experienced LASIK eye surgeon near Kutztown PA. Look no further than the Eye Consultants of Pennsylvania. We have an office in Blandon ready to serve Kutztown patients.
The 'Knows'
Our surgeons have several 'knows' they want all of our patients to be educated on.
Refractive error: First, know your refractive error. At Eye Consultants of Pennsylvania, we use the bladeless LASIK technique, also called the all-laser technique. By using lasers, we can correct higher levels of refractive error for nearsightedness, farsightedness and astigmatism. In general, we can correct for up to -12 diopters for nearsightedness, +6 diopters for farsightedness, and up to 6 diopters for astigmatism. Also know that the more nearsighted you are, the more likelihood there is that you will need a refinement surgery several years down the road to fine-tune your vision.
Expectations: Know your expectations for the LASIK procedure. Why do you want the procedure? LASIK is wonderful at correcting higher levels of refractive error, but it does have limitations. It is important that your expectations are in line with any limitations we might see so that you feel like you have a satisfactory surgical outcome. We want all of our patients to be well-informed, so we take the time during the initial consultation to discuss our outcomes and the goals you are trying to achieve.
Eligibility: Know if you are a candidate. We will perform a comprehensive eye and general health exam in our Blandon office. While the vast majority of people are candidates, certain eye diseases and other health conditions might mean that you are not the best candidate for LASIK. Our experienced team will discuss all the options with you.
Risks: If you are a candidate and decide to have the procedure, you must know the risks. Patients have vastly improved vision, but it may not necessarily be perfect vision, and you might still have to wear reading glasses. Laser surgery is very safe but not without risk. There can be complications like inflammation or irritation, but we will discuss all of the risks with you to make sure you fully understand them and are comfortable with that knowledge. We want our patients to fully understand what the entire process is, from initial consultation, to pre-surgical preparation to the actual surgery to the post-surgical period.
Surgeon: Finally, know your surgeon. Do your research. Discover our experienced, board-certified ophthalmologists at Eye Consultants of Pennsylvania. Come in and ask us direct questions regarding our surgeons' experience and training.
Experience Matters
Our board-certified and fellowship-trained surgeons are very experienced at performing the LASIK surgery and other eye surgeries, all of which are performed in our state-of-the-art outpatient surgical facilities like the one in Blandon. If a LASIK eye surgeon near Kutztown PA is not the most convenient choice, we have several other convenient locations in Berks, Lancaster, Lebanon, Montgomery and Schuylkill counties. We want you to have your best vision possible, so give us a call today at Eye Consultants of Pennsylvania.
Physician information including education, training, practice location and more.
Call 800-762-7132 or make an appointment online.