LASIK Eye Surgery Berks County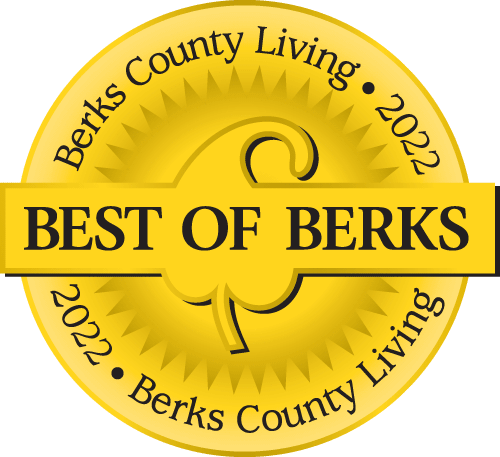 Voted Best of Berks—
eight years in a row!
There are many options when it comes to laser eye surgery in Berks County, including LASIK, LASEK and PRK. Laser technology has evolved very rapidly since it was introduced about 20 years ago, and more than 17,000,000 people have undergone LASIK surgery in the United States since then.
Although technology plays an important role, your surgeon's skills and experience and your suitability as a LASIK candidate will be the main contributing factors to your surgical outcome and to your overall satisfaction. The most appropriate laser and surgical technique will depend on several elements, such as your degree of refractive error, the size of your pupils and the thickness of your cornea. These are factors your surgeon must evaluate, and they are never the same for all patients.
At Eye Consultants of Pennsylvania, we have a long track record of success in laser vision correction for patients in Reading, Wyomissing, St. Lawrence, Sinking Spring and beyond. Our cornea surgery experts, Adam J. Altman, MD, Jonathan D. Primack, MD, and Kevin J. Shah, MD, have a combined 40+ years of LASIK experience and are the only board certified and cornea fellowship-trained LASIK specialists in the area.
About LASIK Surgery
Dr. Altman's, Dr. Primack's and Dr. Shah's preferred technique for laser vision correction is the state-of-the-art bladeless, or "all-laser," LASIK procedure, which modifies the curvature of your cornea with cool laser beams instead of a surgical blade.
LASIK involves making a flap in the cornea and reshaping the inner tissue. This was traditionally done with a hand-held mechanical instrument, called a microkeratome, which contains a metal blade. The state-of-the-art bladeless technique combines two laser technologies to create an all-laser procedure with an unprecedented level of safety, precision, and comfort.
LASIK vs. PRK
PRK (photorefractive keratectomy) reshapes the surface of the cornea without cutting a flap. It utilizes the precision and accuracy of the excimer laser to remove microscopic layers of tissue from the surface of the cornea, changing its shape and allowing light rays to focus more precisely on the retina. In many cases, the amount of corneal tissue that is removed is less than the thickness of a human hair.
In LASIK surgery, the corneal flap takes only a few days to heal, and vision usually improves quickly. In PRK, it may take up to one week for the cornea to heal and several weeks for your vision to reach its maximum sharpness. More post-operative discomfort is possible with PRK, but many patients have little to no discomfort.
PRK is often the safest and most effective option for patient with thin corneal tissue, flat corneas, or corneal irregularities or scars, who may not be good candidates for LASIK surgery.
LASIK vs. LASEK
Although they sound alike, LASEK (laser-assisted sub-epithelial keratectomy) surgery also does not involve the cutting of a corneal flap. Instead, the outer layer of the cornea, called the epithelium, is loosened and folded back, enabling the surgeon to work on the exposed cornea.
The recovery time following LASEK surgery is usually longer than after LASIK, and there may be more discomfort. However, LASEK may be the safest and most effective option for people who are poor candidates for LASIK surgery because of thin corneal tissue or other cornea problems.
Dr. Primack and Dr. Altman are extremely conservative in selecting patients for laser vision correction. To determine which procedure is best for you, they must first thoroughly evaluate your eyes by testing for corneal thickness, pupil size, refractive error, etc.
If LASIK eye surgery is not the best solution, there are other options that may help you regain clear vision. Talk to the specialists at Eye Consultants of Pennsylvania to discuss the treatment that best meets your goals and expectations. Get in touch with us here in Berks County at (800) 762-7132 if you have questions or would like to schedule a free evaluation. To schedule a free LASIK evaluation, call (610) 378-8500.
Physician information including education, training, practice location and more.
Call 800-762-7132 or make an appointment online.