LASIK Eye Surgery Centers Near Me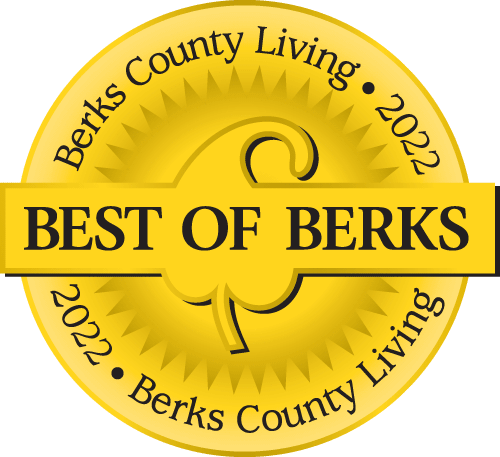 Voted Best of Berks—
eight years in a row!
Are you looking for LASIK eye surgery centers near you in Berks County, Lancaster County, Lebanon County, Montgomery County or Schuylkill County, PA? Consider Eye Consultants of Pennsylvania, where our skilled surgeons have a long track record of success in laser vision correction.
As with any other type of surgery, a good LASIK surgery outcome will depend primarily on the doctor's experience, the quality, technology and safety standards of the surgical center, and how carefully the doctor evaluates your eyes before surgery.
The LASIK and cornea surgeons at Eye Consultants of Pennsylvania – Adam J. Altman, MD, Jonathan D. Primack, MD, and Kevin J. Shah, MD – are board certified and fellowship-trained, which means they have undergone advanced courses of training in all aspects of corneal disease and care. A Fellowship is considered the ultimate training for an ophthalmologist, and Drs. Altman, Primack and Shah are the only cornea fellowship-trained surgeons in the area.
Dr. Altman was fellowship-trained at the prestigious Wills Eye Hospital. Dr. Primack completed a Cornea, External Disease, and Refractive Surgery Fellowship at the Massachusetts Eye & Ear Infirmary at Harvard Medical School. Dr. Shah received his fellowship training at the Cincinnati Eye Institute at the University of Cincinnati.
Why LASIK?
Dramatic advances in laser technologies and surgery techniques have made it possible to reduce your dependency upon glasses or contacts, and Bladeless Custom LASIK is the most technologically advanced option. The benefits include:
96% of patients experience significantly improved vision
Vision improves almost immediately
The procedure is painless
No bandages or stitches are necessary
Enhancements can be made after the initial procedure
Less dependence on glasses or contact lenses after surgery
Risk of complications is very low
Why Choose "Bladeless" or "All Laser" Custom LASIK?
Drs. Altman, Primack and Shah prefer Bladeless Custom LASIK, also called "all-laser" LASIK, for the majority of their patients at Eye Consultants of Pennsylvania.
This state-of-the-art technique, which modifies the curvature of the cornea using a laser instead of a surgical blade, is the most modern technology for customized vision correction.
In Bladeless Custom LASIK, the cool beams of a femtosecond laser are used to cut a thin, hinged flap into the surface of the cornea. The flap is then folded over and the surgeon applies energy pulses from a computer-guided excimer laser to reshape the cornea and improve vision imperfections. The procedure allows for greater corneal stability and the treatment of higher levels of correction.
Most patients are surprised to find that LASIK eye surgery at Eye Consultants of Pennsylvania is quick and painless.
How Long Does LASIK Surgery Last?
LASIK surgery restores vision in nearly every patient, but the procedure does not change the normal age-related problems that may arise years down the road. Most people, including LASIK patients, will require reading glasses after the age of 50, and some people will develop cataracts as they age. Regular checkups with your eye doctor can help diagnose and treat these age-related eye problems early.
As you consider the LASIK eye surgery centers near you, contact Eye Consultants of Pennsylvania to schedule a free LASIK evaluation. We are the leading ophthalmology practice in the region, with five convenient locations in Wyomissing, Pottsville, Pottstown, Lebanon and Blandon.
Physician information including education, training, practice location and more.
Call 800-762-7132 or make an appointment online.