Lasik Eye Surgery Fredericksburg PA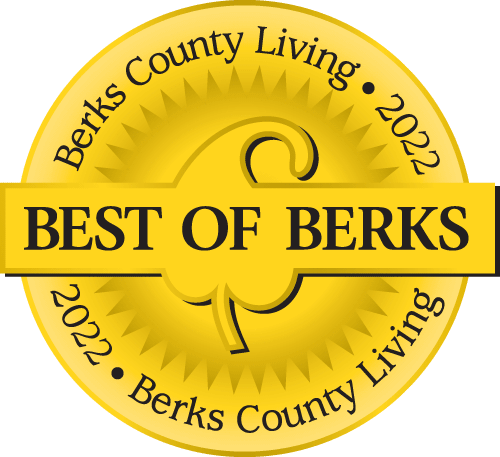 Voted Best of Berks—
eight years in a row!
Your friends have all had LASIK and they're trying to talk you into it, but you still have questions. We understand. Foremost in a new patient's mind is finding a surgeon they can trust. This may be the reason you haven't yet taken the plunge, so to speak. Look no further than Eye Consultants of Pennsylvania for your LASIK eye surgery needs near Fredericksburg PA. Our Lebanon location is close by, and we are ready for you to be our next new patient.
What our surgeons want you to know
One of the most important things we need to know is your level of refractive error. We will determine this at your first appointment when we perform a comprehensive eye exam. We will look at several factors to determine whether you are a candidate for surgery. Most patients are, but some eye diseases and health conditions may exclude you. Don't worry, our experienced team will discuss all of these aspects with you.
Using bladeless or "all laser" LASIK, we can correct for higher levels of refractive error today than ever before possible. We can correct for up to -12 diopters for nearsightedness, +6 diopters for farsightedness, and even up to 6 diopters for astigmatism.
Unspoken expectations
Our experienced eye care team wants to understand your expectations for the outcome of the LASIK procedure. Why do you want to have the surgery, and what are your hopes for vision correction?
LASIK has made tremendous strides and we are able to make several types of vision correction, but there are still some limitations, and it is important that our patients understand that. For example, the more nearsighted you are, the higher the likelihood that you may need a refinement surgery to "fine tune" your vision.
Additionally, some patients still have to wear reading glasses after LASIK, and we want our patients to understand that. We want all of our patients to be well-informed, so we take extra time during the initial consultation to ask questions and have you ask questions as well so that we are all on the same page regarding the outcomes you want to achieve.
Our team also wants you to understand the risks of LASIK, which are minimal. Some patients experience minor inflammation or irritation. Our team will discuss all of the risks with you to make sure you fully understand them. We want you to be well informed of the whole process from initial consultation to post-surgical healing.
When choosing a LASIK surgeon, do your research. You will find that our surgeons are experienced, board-certified ophthalmologists with extensive training. In fact, our surgeons are fellowship-trained in corneal specialties, and we perform LASIK in our state-of-the-art outpatient surgical facilities like the one in Lebanon, which is the closest location for LASIK eye surgery in Fredericksburg PA. We also have several other locations in nearby counties that may be a more convenient choice for you, so be sure to check out our convenient offices in Berks, Lancaster, Montgomery and Schuylkill counties. Regardless of which location you choose, know that Eye Consultants of Pennsylvania is ready to give you the best possible patient experience.
Physician information including education, training, practice location and more.
Call 800-762-7132 or make an appointment online.