Lasik Eye Surgery Hazleton PA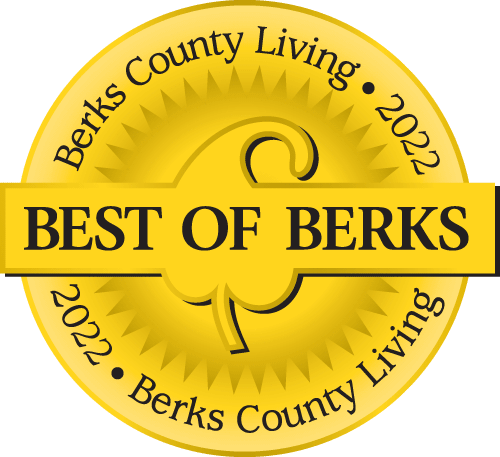 Voted Best of Berks—
eight years in a row!
In Hazleton, PA and considering LASIK for vision correction? Then you need to consider LASIK eye surgery at the Pottsville location of Eye Consultants of Pennsylvania. Our amazing team of surgeons is highly skilled and nationally recognized. All of our board-certified surgeons are also fellowship trained in corneal specialties like the bladeless or all-laser LASIK procedure. We are well known as the best LASIK surgeons in Pennsylvania, and we will make sure that our 50+ years of collective surgical experience gives you a good experience.
About LASIK
Several types of LASIK surgery exist, but our surgeons prefer bladeless custom LASIK over other LASIK techniques. Bladeless custom LASIK is a very technologically advanced procedure that allows much more precision.
Bladeless LASIK is also known as all-laser LASIK, and uses two different lasers during the procedure. First, a femtosecond laser is used to create a flap in the cornea, then the surgeon uses the excimer laser to reshape the corneal imperfections in order to correct vision. With this technique, our surgeons have much more ability to correct high refractive error, even astigmatism.
Each patient's cornea is unique, much like a fingerprint, so prior to surgery, we take extensive corneal measurements to create a customized corneal map that the surgeon uses as a guide during the LASIK procedure.
LASIK surgery can be done in about an hour. After we monitor your recovery for a while after the surgery, we send you home with your designated driver to rest for the remainder of the day. Once you are back at home, take it easy and try to sleep as much as you can to give your eyes a healing period.
With bladeless LASIK, patients experience very few surgical complications. Some do have minor irritation, grittiness, dry eye, or itching, but these minor symptoms usually dissipate within 48 hours. About two days after your surgery, we schedule a follow-up appointment to check your healing progress, your vision and to listen to any issues you may be having.
Who is a candidate?
The vast majority of the new patients we see are indeed good candidates for the bladeless LASIK procedure. Some pre-existing eye diseases or other health conditions may cause you to not be a good candidate. If so, we will discuss other vision correction options with you. At the initial consultation, our team performs a thorough eye and health evaluation to determine whether you are a good surgical candidate.
If you're tired of hassling with your eyeglasses or contact lenses, consider LASIK surgery for vision correction. If you live or work in or near Hazleton PA, LASIK eye surgery is close by in Pottsville. We also have several other convenient locations in the Keystone State. Give Eye Consultants of Pennsylvania a call at 610-378-8500 or visit our website to schedule your free initial visit. Our experienced, expert team of surgeons and eye professionals is ready for you to be our next new LASIK patient.
Physician information including education, training, practice location and more.
Call 800-762-7132 or make an appointment online.