LASIK Eye Surgery Hershey PA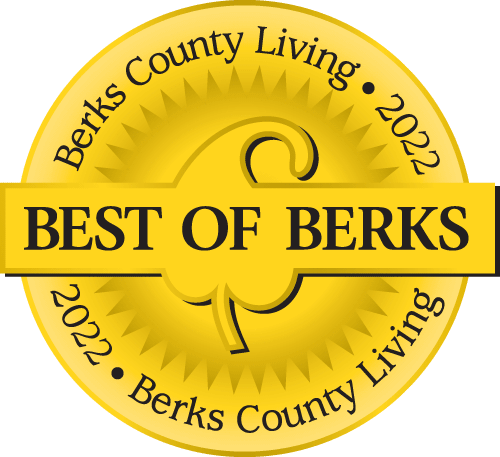 Voted Best of Berks—
eight years in a row!
If you are near Hershey PA and have been considering LASIK eye surgery, come see our nationally-recognized surgeons at Eye Consultants of Pennsylvania. Highly skilled in LASIK surgery, our surgeons are leaders in their field. Hershey PA is very close to our Lebanon office, and we also have several convenient locations in the following counties: Berks, Lancaster, Lebanon, Montgomery and Schuylkill.
What is the LASIK procedure like?
Our surgeons practice a safe, effective and technologically advanced form of LASIK known as bladeless custom LASIK for vision correction. Also known as "all-laser" LASIK, this technique uses two different lasers for safe, effective vision correction. A femtosecond laser is first used to make an incision in the corneal flap in order to expose the cornea for vision correction. Then, surgeons use an excimer laser to reshape the cornea. The reshaping is done according to a customized map of your unique eye, and the reshaping effect creates the vision correction of your refractive error. We tell our patients to think of each cornea as a fingerprint. Each cornea is unique, so we use the customized corneal map to guide the LASIK surgery.
Our surgeons prefer bladeless custom LASIK because it is the most technologically advanced surgical technique, so we prefer it over older forms of LASIK surgery that use metal surgical blades to create the flap. We find that the bladeless technique has less risk because it is more precise and gives the surgeon a greater ability to stabilize the cornea prior to the reshaping process. Because of the stability offered, our surgeons can use bladeless LASIK to correct much higher refractive error than with other forms of LASIK. For patients, this translates into a very quick, safe and pain-free experience. We can perform surgery on both eyes as well. Bladeless LASIK has been shown to have long-term vision stability, as published in several studies like this one.
In all, you will spend a couple of hours with us on your surgery day. Prior to the surgery, we relax you and numb your eyes. The actual surgery usually only takes about a half hour, and we'll monitor you for a short time before sending you home to rest for the remainder of the day. We tell patients to sleep as much as they can. We send you home with some eye drops to prevent infection. Most patients experience very mild symptoms like itching, dry eye or minor irritation for a couple of days after surgery. We require a follow-up at 48 hours post-surgery to check your healing progress and to ensure you have no surgical complications.
How do I know if I am a LASIK candidate?
The large majority of patients are good candidates for the bladeless LASIK procedure. When a patient is considering LASIK, we schedule a comprehensive initial consultation that includes a detailed eye exam. We make measurements of corneal thickness and pupil size and determine the level of refractive error correction you will need. If for some reason you are not a good candidate for LASIK, our expert team will discuss alternate options for vision correction.
At Eye Consultants of Pennsylvania, our board-certified surgeons are also fellowship trained in a cornea specialty. Our team is truly considered to be the most experiences and very best LASIK surgical team in Lebanon and the state of Pennsylvania. Have you considered eye surgery in Hershey PA? If so, give us a call at 610-378-8500 or visit our Eye Consultants of Pennsylvania website. We are standing by to welcome you as our next new LASIK patient.
Physician information including education, training, practice location and more.
Call 800-762-7132 or make an appointment online.