LASIK Eye Surgery Lancaster PA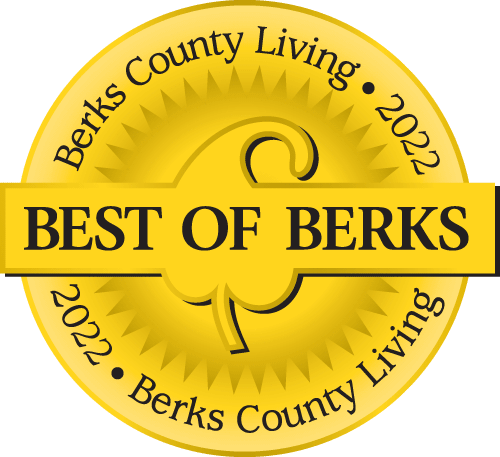 Voted Best of Berks—
eight years in a row!
In Lancaster, PA, LASIK eye surgery can be a smart investment in your vision, comfort, and convenience, particularly when you compare the cost of surgery to the cost of wearing glasses or contact lenses for the rest of your life.
At Eye Consultants of Pennsylvania, our board certified and fellowship-trained cornea specialists, Adam J. Altman, MD, Jonathan D. Primack, MD, and Kevin J. Shah, MD, the most experienced LASIK surgeons in Berks County and Lancaster County and the only cornea fellowship-trained LASIK specialists in the area. They offer patients the most technologically advanced technique – Bladeless Custom LASIK – which modifies the curvature of the cornea with cool laser beams instead of a surgical blade.
What is LASIK Surgery?
LASIK surgery is a very short procedure in which a laser makes corrections to the tissue on the surface of the cornea. Correcting the steepness of the cornea changes the way light is focused in the eye and may reduce or eliminate your dependence on glasses or contacts.
For example, if you are nearsighted, your cornea is too steep, making it difficult to see things far away. LASIK surgery can reduce the curvature of the cornea to improve your distance vision.
If you are farsighted, your cornea is too flat, making it difficult to see things up close. LASIK can increase or steepen the curvature of the cornea to sharpen your near vision.
If you have astigmatism, your cornea is irregularly curved, causing your vision to be out of focus. LASIK can make the cornea smooth and symmetrical and provide clear, crisp vision.
Bladeless LASIK is the most modern technology for safe, accurate and customized vision correction. No surgical blade is used. Instead, the surgeon focuses cool laser energy from a Femtosecond laser onto the cornea to cut the flap. The laser painlessly creates a very precise corneal flap and allows for greater corneal stability and the treatment of higher levels of correction.
Is LASIK Surgery Safe?
Yes; LASIK is a safe and effective option for vision correction. It has been around for nearly 20 years, and more than 21 million LASIK procedures have been performed in the U.S. Over 99% of LASIK patients experience no complications at all and are delighted with the improvement in their vision. Who is a Suitable Candidate for LASIK?
If you are at least 18 years old, have not had previous eye surgery, and have never been diagnosed with an eye disease (such as cataracts or glaucoma), you may be a good candidate for LASIK eye surgery, but the procedure is not for everyone. Some people have thin corneas, extremely poor vision, histories of infections or health problems, abnormal eye conditions or other issues that make them poor candidates. In these cases, your doctor will discuss other surgical and non-surgical alternatives with you.
Dr. Primack, Dr. Altman and Dr. Shah are extremely conservative in selecting patients for laser vision correction and use FDA-approved parameters to help them determine who is a good candidate. They will thoroughly evaluate your eyes by testing for corneal thickness, pupil size, refractive error, etc. They will also review your medical history and discuss your goals and expectations to help you find the best solution for improving your vision.
If you are considering LASIK eye surgery in Lancaster, PA, it is important to put your vision in the experienced hands of board certified, fellowship trained cornea experts, such as those at Eye Consultants of Pennsylvania. Get in touch with us today to schedule a free LASIK evaluation. To schedule a free LASIK evaluation, call (610) 378-8500.
Physician information including education, training, practice location and more.
Call 800-762-7132 or make an appointment online.