LASIK Eye Surgery Lebanon PA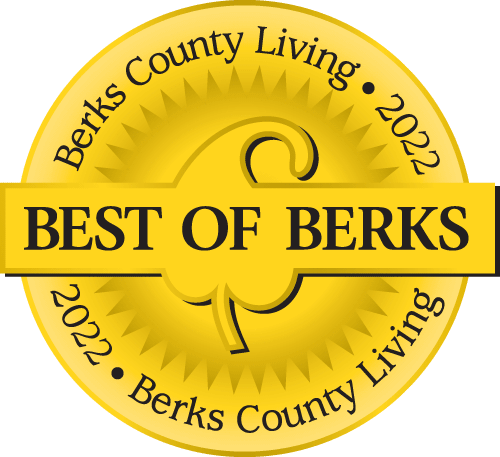 Voted Best of Berks—
eight years in a row!
If you are in Lebanon, PA or the surrounding area and have questions about whether LASIK eye surgery may be right for you, schedule a free consultation at Eye Consultants of Pennsylvania.
Our LASIK surgeons, Dr. Adam Altman, Dr. Jonathan Primack and Dr. Kevin J. Shah, are the most experienced refractive surgeons in the region. They have a lengthy track record of success in laser vision correction for thousands of patients in Lebanon County, Berks County, Montgomery County, Schuylkill County, and beyond.
Laser vision correction has provided excellent results for millions of people worldwide (over 21 million in the U.S. alone). If you are at least 18 years old, have not had previous eye surgery, and have never been diagnosed with an eye disease (such as cataracts or glaucoma), you may be a good candidate for LASIK eye surgery.
Why Choose Us?
Our doctors are LASIK specialists and vision correction ophthalmologists who are focused on providing patients with the highest level of care.
Dr. Altman, Dr. Primack and Dr. Shah are board certified, cornea fellowship-trained LASIK surgeons. Fellowship-trained doctors go through extensive additional training under the guidance of experts in the field of corneal and refractive surgery. This extra training focuses on the highest standards of care.
These three eminently qualified corneal surgeons prefer the state-of-the-art custom bladeless LASIK technique, also called "all-laser" LASIK, which modifies the curvature of your cornea using cool laser beams instead of a surgical blade. They are highly selective in choosing patients for Bladeless LASIK, extensively examining candidates and discussing their goals and expectations.
Drs. Altman, Primack and Shah are the most experienced refractive surgeons in Lebanon County and Berks County to perform Bladeless LASIK on site in the convenience of their fully-licensed outpatient surgical facility.
LASIK vs. PRK
LASIK involves making a flap in the cornea and reshaping the inner tissue. This has traditionally been done with a hand-held mechanical instrument, called a microkeratome, which contains a metal blade. Today's state-of-the-art bladeless technique combines two laser technologies to create an all-laser or "bladeless" procedure that offers an unprecedented level of safety, precision, and comfort.
The surgeon focuses cool laser energy from a femtosecond laser onto the cornea to cut the flap. This allows for greater corneal stability and the treatment of higher levels of correction. It also reduces the risks associated with a blade passing through the surface of the eye. Then the flap is folded back, and beams from an excimer laser are applied to the exposed eye surface to remove tissue and alter the shape of the cornea. Bladeless LASIK is the most modern technology for customized vision correction.
PRK (photorefractive keratectomy) is similar to LASIK, but the procedure reshapes the surface of the cornea without cutting a flap. It utilizes the precision and accuracy of the excimer laser to remove microscopic layers of tissue from the corneal surface, changing its shape and allowing light rays to focus more precisely on the retina. In many cases, the amount of corneal tissue that is removed is less than the thickness of a human hair.
PRK is often the safest and most effective option for patient with thin corneal tissue, flat corneas, or corneal irregularities or scars, who may not be good candidates for LASIK surgery.
If you are interested in LASIK eye surgery and live or work in Lebanon, PA, talk to the specialists at Eye Consultants of Pennsylvania to discuss the treatment that best meets your goals and expectations. Get in touch with us for an evaluation. If LASIK is not the best solution, there are other options that may help you regain clear vision.
Physician information including education, training, practice location and more.
Call 800-762-7132 or make an appointment online.