Lasik Eye Surgery Muhlenberg, PA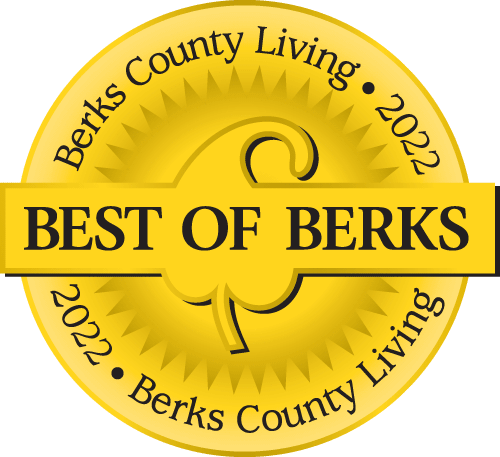 Voted Best of Berks—
eight years in a row!
Nearsightedness is on the rise due to increased screen time. We are seeing younger and younger patients who are developing nearsightedness (myopia) at an earlier age. If you have poor eyesight, a corrective surgery called LASIK might be a good option for you. If you are near Muhlenberg, PA, LASIK eye surgery is close by in Wyomissing at Eye Consultants of Pennsylvania.
What exactly is LASIK?
LASIK is short for laser in-situ keratomileusis, and is the most popular eye surgery for vision correction. The procedure is quick, painless, straightforward and very effective. LASIK can correct nearsightedness, farsightedness and even astigmatism. Basically, LASIK reshapes your cornea to correct vision.
There are several things you should consider when thinking about LASIK:
expectations
requirements
risks
cost
During your first consultation, we will discuss your expectations for vision correction with you. While every patient is not a LASIK candidate, we will perform a detailed eye exam to assess you. These days, LASIK can correct a high degree of refractive error for both nearsightedness (myopia) and farsightedness, and can also correct astigmatism. In most cases, we can restore vision to 20/25 or better.
LASIK is effective but like any surgical procedure does have some risk. There is a minor risk of infection and you may have dry eye after the procedure. LASIK should always be performed by a board-certified surgeon like ours in Wyomissing.
Is the procedure right for you?
For people with certain eye conditions, LASIK is not an option. For example, if you have cataracts, LASIK is not the best option, nor is it an option if you have glaucoma. Patients with large pupils are sometimes not good candidates, and people with certain corneal eye diseases or eye infections are not good LASIK candidates.
Having said that, many of our patients are good candidates. We will take both your eye health and your general health into consideration when assessing you for LASIK. Patients with diabetes and certain autoimmune diseases may not be good candidates for LASIK.
The average cost of LASIK in 2020 was about $2,200 per eye. LASIK is usually considered an elective procedure but some patients are able to get the surgery covered by medical insurance. Many of our patients consider LASIK an investment in their eyesight, therefore they plan ahead and set aside funds to have the procedure.
Every patient is different, and you must justify both the cost and the risk. You may decide that you have good overall vision and you'll just continue to wear glasses or contact lenses. Conversely, you may decide that LASIK is right for you.
LASIK is truly a revolutionary procedure and you can have a second chance at near-perfect vision. Come see us. It is important that we spend time together in the initial consultation so that you understand all the pros and cons and risks and benefits.
Eye Consultants of Pennsylvania is in Wyomissing, close to Muhlenberg, PA. Our eye doctors are ready for you to be our next LASIK patient, so don't delay. Call us at 610-378-8500 or schedule an online appointment at the Eye Consultants of Pennsylvania website.
Physician information including education, training, practice location and more.
Call 800-762-7132 or make an appointment online.