LASIK Eye Surgery New Hanover, PA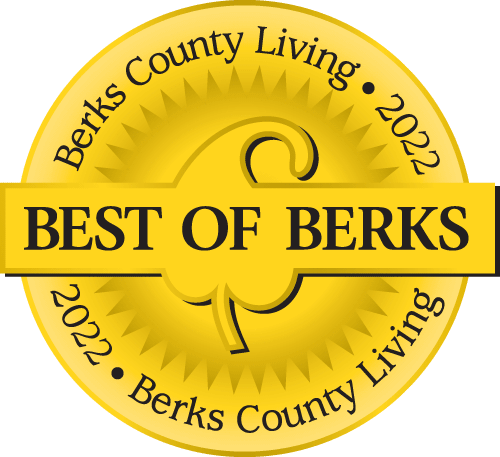 Voted Best of Berks—
eight years in a row!
LASIK eye surgery is a great procedure for correcting several common vision problems, and most adult patients are candidates. LASIK is the acronym for laser-assisted in situ keratomileusis, a type of laser refractive surgery. Of all the refractive procedures, LASIK is the most widely known and the surgery that is most commonly performed. The procedure utilizes special lasers to precisely change the shape of your cornea to improve vision. Residents of New Hanover PA can have LASIK eye surgery at the Pottstown office of Eye Consultants of Pennsylvania.
Our surgeon
When you come in for your initial consultation, you will meet our Pottstown LASIK surgeon Dr. Jonathan Primack, a LASIK surgeon and corneal specialist. He joined our team in 2006 after completing his fellowship at the prestigious Massachusetts Eye & Ear Infirmary at Harvard Medical School. He is also board certified by The American Board of Ophthalmology and is a leader in refractive surgery, cataract surgery and corneal transplantation.
What can I expect from the surgery?
Most patients want to know what to expect before, during and after LASIK. Before the procedure, you will come in for a consultation. We will explain the procedure in detail, determine whether you are a good candidate for the surgery and outline the benefits and risks. We perform a complete eye exam to check for corneal thickness and curvature, among other measurements. If you wear contact lenses, we will ask you to discontinue wearing them a few days before the procedure in order to ensure the cornea is of a natural shape going into the surgery.
During the surgery, we give you a local anesthetic and mild sedative to help you relax. LASIK uses two lasers. First, a femtosecond laser is used to create a small corneal flap, then the surgeon uses a second laser called an excimer laser to reshape the cornea to correct vision. Once the reshaping is complete, the surgeon puts the corneal flap back into place where it will heal without any required stitches.
After the outpatient procedure, we will monitor you for a while then send you home with your designated driver. We ask that you rest for the remainder of the day and take your eye drops and other medications as prescribed. Some patients feel mild discomfort and scratchiness, but it usually dissipates a few hours after the procedure. Sleep is the best remedy.
We do ask that you wear an eye shield for a few days at night while you sleep in order to prevent eye rubbing and promote healing. You need to avoid swimming and contact sports while your eyes heal. We will check your progress at follow-up appointments. Just know that the eyes heal rapidly and your vision will improve very quickly.
The result
Dr. Primack strives to give you the best possible surgical outcome. Patients have vastly improved vision and many of our patients are able to eliminate the need for glasses for distance vision. Even better, correction of distance vision with LASIK is fairly permanent, and most patients do not need a repeat procedure. New Hanover PA, LASIK eye surgery is nearby in Pottstown. Call us today at Eye Consultants of Pennsylvania to schedule your initial consultation with Dr. Primack. You will be glad you did!
Physician information including education, training, practice location and more.
Call 800-762-7132 or make an appointment online.