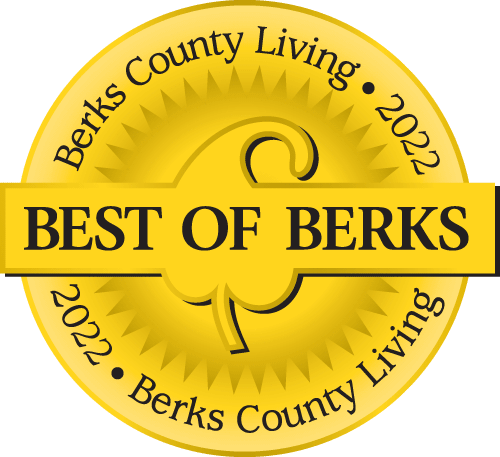 Voted Best of Berks—
eight years in a row!
Your friends and family have all had LASIK eye surgery in PA and they are absolutely raving about it. You want to have the procedure, but you are wondering whether you are a candidate. Our experienced surgeons at Eye Consultants of Pennsylvania use several criteria.
General Health
To have any surgical procedure, a patient must be in good general health. Most patients are, so most patients are good LASIK candidates. Patients with health issues like heart disease, diabetes, and autoimmune diseases (rheumatoid arthritis, lupus and others) are at higher risk. Patients who take medications like corticosteroids may not be good candidates because these medications interfere with healing. At your initial visit, we will review your complete health history to determine your candidacy. We can even work directly with your primary care physician.
Eye Health
Naturally, your eye health is a primary factor that will determine whether you are a LASIK surgery candidate. People with existing eye conditions like cataracts, glaucoma or other eye diseases may not be candidates. During your initial consultation, we perform an extensive eye exam using many tests to comprehensively screen for these eye issues. We will examine the health of your corneas as well.
Some patients have very thin or misshapen corneas which is less than ideal for LASIK surgery. Why? Since LASIK involves reshaping the cornea to correct vision problems, these conditions may mean that we cannot achieve vision correction in these cases. Furthermore, we only perform the surgery on patients who have ocular maturity, a fancy way of saying we generally do not perform the procedure on patients under age 18 because the eyes are still maturing and changing.
Required Correction
Another factor that we consider at Eye Consultants of Pennsylvania is the amount of vision correction you need. Since we use the bladeless (all-laser) LASIK technique, we can actually correct much higher levels of refractive error for nearsightedness, farsightedness and astigmatism.
We have extensive discussions with you about your expectations for vision correction, and make sure those are in line with the correction we are able to provide. While we can correct for very high levels of refractive error, all-laser LASIK still has some limitations. A critical part of this process is ensuring that your expectations are in line with the realities of the surgery.
Highly Skilled Surgeons
We strive to make sure that all of our patients are very well-informed about all aspects of the LASIK surgery, so we believe in spending however much time it takes during the initial consultation to have these discussions.
The highly skilled surgeons at Eye Consultants of Pennsylvania are PA leaders in LASIK eye surgery. Regardless of which of our convenient locations you visit in Berks, Lancaster, Lebanon, Montgomery and Schuylkill counties, you will have an enjoyable experience and get the answers you need regarding all your questions about LASIK. Give us a call at 610-378-8500 or visit us online at Eye Consultants of Pennsylvania to schedule your free initial consultation.
Physician information including education, training, practice location and more.
Call 800-762-7132 or make an appointment online.