LASIK Eye Surgery Phoenixville, PA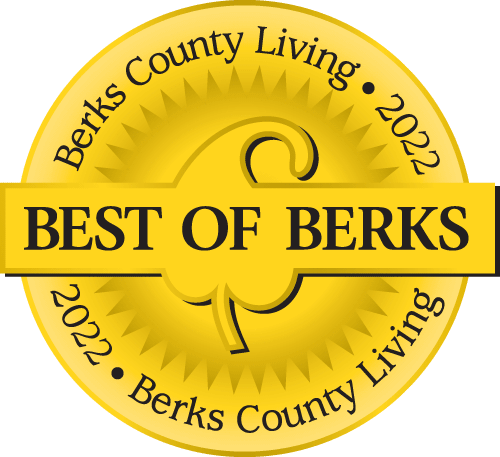 Voted Best of Berks—
eight years in a row!
Are you tired of wearing eyeglasses? Are you wishing for amazing corrected vision? LASIK eye surgery near Phoenixville PA is available in the Pottstown office of Eye Consultants of Pennsylvania.
Is LASIK a good option for me?
During LASIK surgery, the surgeon uses precision lasers to reshape the cornea to correct vision. LASIK can correct nearsightedness, farsightedness and astigmatism. Most patients over the age of 18 are good candidates for LASIK. You must have good general health as well as good eye health. Most of all, candidates for the surgery must have a stable (unchanging) eye prescription for at least one year before having the LASIK procedure.
What about safety?
LASIK is an extremely safe procedure, and the surgeon can perform the surgery on both eyes during one surgery, which is a great and convenient option. We can definitely drastically improve your vision with LASIK.
After the surgery, we ask that you go home and take a nap to rest your eyes. Some patients who have surgery later in the day simply go home and go to bed early. When the patient wakes the next morning, he or she is astounded at how much better his or her vision is. Even better, over the next several days as the eyes heal, vision becomes even sharper. Most patients experience significant improvement in the first 48 hours. Patients are so pleased with the outcome that they often refer family and friends to us.
Before and after surgery
Prior to surgery, we ask that you stop wearing your contact lenses. Because the lenses actually alter the shape of your corneas, we need the corneas to be a normal shape in preparation for LASIK. The doctor will ensure that your corneas are properly shaped prior to LASIK. The time to return to a normal corneal shape does vary from patient to patient, but we will monitor you closely and when you are optimally ready for LASIK we will perform the procedure.
LASIK is an outpatient procedure and we ask that you return home and rest your eyes on the day of surgery. Someone will drive you home. We ask that you use all eye drops and medications as instructed and prescribed to reduce inflammation and infection and to promote healing. Best of all, you won't have many restrictions following surgery. We do ask that you avoid strenuous exercise, contact sports and swimming for a few weeks as your eyes heal.
We will schedule a couple of follow-up appointments so that our team can check your healing progress. LASIK eye surgery near Phoenixville PA is close by in our Pottstown Eye Consultants of Pennsylvania office. Give us a call today. We hope this article has answered some of the questions you have about LASIK, and we hope this information has helped you determine whether LASIK is right for you at this time. If you have further questions, don't delay coming to see us. Our excellent team can answer all of your questions during your initial free LASIK surgical consultation. We hope to see you soon.
Physician information including education, training, practice location and more.
Call 800-762-7132 or make an appointment online.