Best LASIK Eye Surgery in Pottstown, PA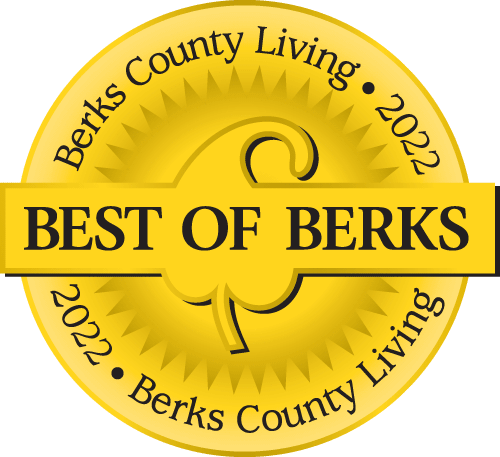 Voted Best of Berks—
eight years in a row!
Are you looking for the best, most experienced surgeons in Pottstown, PA for LASIK eye surgery? Schedule a free consultation at Eye Consultants of Pennsylvania. Whether you live in Berks County, Lancaster County, Lebanon County, Montgomery County or Schuylkill County, PA, we will provide you with the highest level of care.
Why Choose Us?
Adam J. Altman, MD, Jonathan D. Primack, MD and Kevin J. Shah, MD are among the very best LASIK surgeons in Pennsylvania. They are board certified, cornea fellowship-trained specialists who have a combined 40 years of experience and have successfully treated thousands of patients.
Dr. Altman was fellowship trained at the world-famous Wills Eye Hospital in Philadelphia. Dr. Primack was fellowship trained at the Massachusetts Eye and Ear Infirmary at Harvard Medical School. Dr. Shah was fellowship trained at the Cincinnati Eye Institute at the University of Cincinnati.
These three eminently qualified LASIK surgeons prefer the state-of-the-art Bladeless Custom LASIK technique, also called "all-laser" LASIK, which is the most technologically advanced and safest way of performing LASIK, as well as the PRK (Photorefractive Keratectomy) technique, which is recommended for individuals who are not optimal candidates for LASIK surgery.
Drs. Altman, Primack and Shah are highly selective in choosing patients for LASIK or PRK, extensively examining candidates and discussing their goals and expectations.
Differences Between LASIK and PRK
LASIK eye surgery involves making a flap in the cornea and altering its shape to allow light rays to focus more precisely on the retina. The procedure has traditionally been done with a hand-held mechanical instrument, called a microkeratome, which contains a metal blade.
Today's state-of-the-art bladeless technique combines two laser technologies to create an all-laser or "bladeless" procedure that offers an unprecedented level of safety, precision, and comfort. Bladeless Custom LASIK is the most modern technology for customized vision correction.
PRK is similar to LASIK, but the procedure reshapes the surface of the cornea without cutting a flap. It utilizes the precision and accuracy of the laser to remove microscopic layers of tissue from the corneal surface to change its shape.
PRK is often the safest and most effective option for patients who may not be good candidates for LASIK surgery as a result of thin corneal tissue, flat corneas, or corneal irregularities or scars.
Both LASIK and PRK modify the curvature of the cornea using cool laser beams instead of a metal surgical blade, both procedures utilize Custom Wavefront Technology, and produce identical visual results.
Faster Healing with LASIK
Healing after LASIK surgery is usually very rapid. Most patients will recover within 24 hours and can resume reading, driving and working within one day. With PRK, it may take three to four days before the surface of the eye has healed. PRK patients can usually return to normal activities within four to five days.
As you consider LASIK eye surgery, get in touch with the best surgeons in the region to schedule a free LASIK evaluation today. Eye Consultants of Pennsylvania is the leading ophthalmology practice in the region, with five convenient locations in Wyomissing, Pottsville, Pottstown, Lebanon, and Blandon.
Physician information including education, training, practice location and more.
Call 800-762-7132 or make an appointment online.