LASIK Eye Surgery Pottstown PA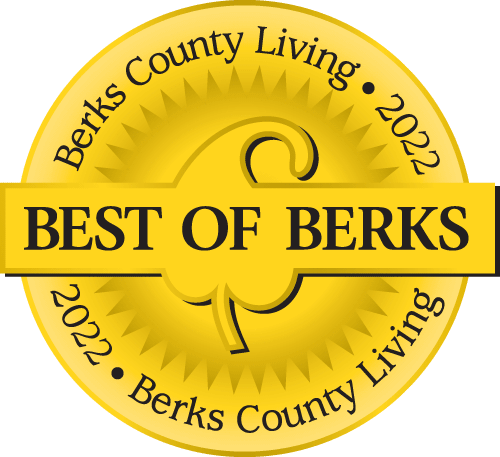 Voted Best of Berks—
eight years in a row!
If you are frustrated by vision issues, Eye Consultants of Pennsylvania can help. Our skilled surgeons offer innovative laser vision correction, including LASIK eye surgery, for patients in Pottstown and the Montgomery County, PA area.
Our board certified cornea surgery experts, Adam J. Altman, MD, Jonathan D. Primack, MD, and Kevin J. Shah, MD, have a combined 40 years of LASIK experience and are the only cornea fellowship-trained LASIK specialists in the region. They perform all procedures in the safety and comfort of their on-site laser suite in their fully licensed Wyomissing surgery center.
Laser vision correction has provided excellent results for millions of people (over 21 million in the U.S. alone). If you are at least 18 years old, have not had previous eye surgery, and have never been diagnosed with an eye disease (such as cataracts or glaucoma), you may be a good candidate for LASIK eye surgery.
Why LASIK?
Dramatic advances in laser technologies and surgery techniques have made it possible to reduce your dependency upon glasses or contacts, and LASIK is the most technologically advanced option. The benefits include:
96% of patients experience significantly improved vision
Vision improves almost immediately
The procedure is painless
No bandages or stitches are necessary
Enhancements can be made after the initial procedure
Less dependence on glasses or contact lenses after surgery
Risk of complications is very low
What Happens During the LASIK Procedure?
LASIK eye surgery is quick and painless. The surgeon will numb your eyes with anesthetic eye drops, and you will not feel any discomfort. The device that is used to cushion your eyelids during surgery (called a speculum) and the clicking sound of the laser may be more annoying than anything else. Some people feel a little pressure during the 15 to 30-minute surgery, but there is never any pain.
During surgery, a thin flap in the cornea is made using a femtosecond laser. The flap is then folded back, and the corneal tissue is reshaped using an excimer laser. This will improve the cornea's ability to focus light onto the retina and improve your vision. The corneal flap is then placed back into its correct position, and the surgery is complete.
Does LASIK Have Any Side Effects?
Some individuals experience temporary side effects that typically disappear over time. In rare situations, they may be permanent. Side effects may include:
discomfort or pain
hazy or blurry vision
scratchiness
dryness
glare
light sensitivity
halos or starbursts around light
decreased contrast sensitivity
Many patients experience mild dryness in the eyes and vision that is blurry or a bit hazy immediately after the procedure. These symptoms usually fade within 1 to 2 months, although some people may have symptoms for a longer period of time.
How Long Does LASIK Surgery Last?
LASIK surgery restores vision in nearly every patient, but the procedure does not change the normal age-related problems that may arise years down the road. Most people, including LASIK patients, will require reading glasses after the age of 50, and some people will develop cataracts as they age. Regular checkups with your eye doctor can help diagnose and treat these age-related eye problems early.
Whether you are in Pottstown, PA, or elsewhere in Montgomery County or the surrounding area, the LASIK specialists at Eye Consultants of Pennsylvania have the skills and experience to deliver good outcomes from your LASIK eye surgery. Contact us to schedule a free consultation and get started on the road to better vision. To schedule a free LASIK evaluation, call (610) 378-8500.
Physician information including education, training, practice location and more.
Call 800-762-7132 or make an appointment online.