Best LASIK Eye Surgery in Pottsville, PA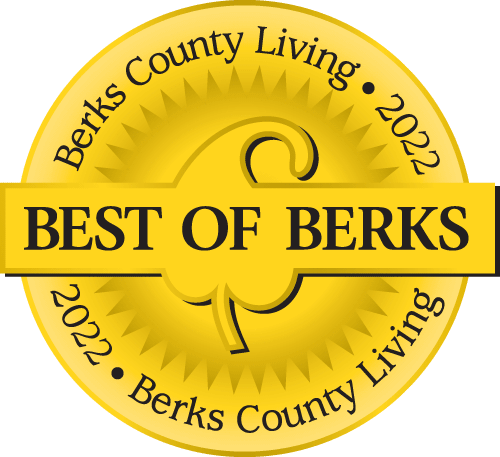 Voted Best of Berks—
eight years in a row!
LASIK eye surgery has provided excellent results for millions of people. If you are looking for surgeons in Pottsville, PA, who have the skills and experience to deliver the best outcomes from the procedure, look no further than Eye Consultants of Pennsylvania.
Our board certified and fellowship-trained cornea specialists, Adam J. Altman, MD, Jonathan D. Primack, MD, and Kevin J. Shah, MD, are the most experienced LASIK surgeons in Schuylkill County and the only cornea fellowship-trained LASIK specialists in the area.
Drs. Altman, Primack and Shah offer patients the most technologically advanced technique – Bladeless Custom LASIK – which modifies the curvature of the cornea with cool laser beams instead of a surgical blade. They perform all procedures in the safety and comfort of their on-site laser suite in their fully licensed Wyomissing surgery center.
LASIK Eye Surgery Frequently Asked Questions (FAQs)
Q. What is LASIK eye surgery?
A. LASIK stands for "laser in-situ keratomileusis." It is a very short procedure that is used to treat nearsightedness, farsightedness and astigmatism. A thin flap is cut in the cornea using either a handheld blade or a laser. Then a laser is used to slightly reshape the cornea to improve the way the eye focuses light rays onto the retina. LASIK may be able to reduce or eliminate your dependence on glasses or contacts.
Q. What is Bladeless Custom LASIK?
A. Bladeless Custom LASIK is the most modern technology for safe, accurate and customized vision correction. No surgical blade is used. Instead, the surgeon uses cool laser energy to painlessly create a very precise corneal flap, allowing for greater corneal stability and the treatment of higher levels of correction than other methods.
Q. Is LASIK surgery safe?
A. Yes; LASIK is safe and effective. It has been around for 20 years, is one of the world's most popular elective procedures, and about 30 million LASIK procedures have been performed worldwide. Over 97% of LASIK patients experience no complications at all. More than 90% enjoy vision somewhere between 20/20 and 20/40 after the procedure and are delighted with the improvement in their vision.
Q. Are you a good candidate for LASIK surgery?
A. Drs. Primack, Altman and Shah are extremely conservative in selecting patients for laser vision correction and use FDA-approved parameters to help them determine who is a good candidate. In general, if you are at least 18 years old, have had no previous eye surgery, and have never been diagnosed with an eye disease (such as cataracts or glaucoma), you may be a good candidate for LASIK eye surgery.
Q. Will you need reading glasses after LASIK surgery?
A. Most people under age 40 will be able to read well without glasses following surgery, but your vision will continue to change as you age. LASIK eye surgery does not eliminate the need for reading glasses or contact lenses as one grows older.
If you live or work in Pottsville, PA and are tired of the inconvenience of wearing glasses or contact lenses, consider LASIK eye surgery with the best surgeons in Schuylkill County at Eye Consultants of Pennsylvania. Get in touch with us today to schedule a free LASIK evaluation.
Physician information including education, training, practice location and more.
Call 800-762-7132 or make an appointment online.