LASIK Eye Surgery Recovery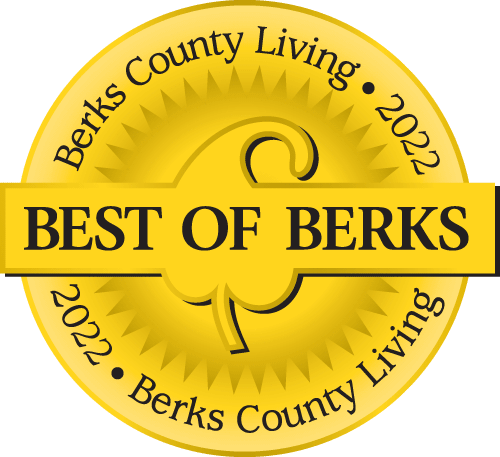 Voted Best of Berks—
eight years in a row!
If you have put off LASIK eye surgery thinking that recovery will take too long, you may be surprised to discover that most patients return to their normal activities (including driving) as early as the day after surgery.
LASIK is the abbreviation for "Laser-Assisted In Situ Keratomileusis." It is an FDA-approved outpatient surgery that is fast (under 15 minutes in most cases) and virtually painless for most patients. LASIK is one of a number of options that can reduce or eliminate your dependence on glasses or contacts.
The cornea surgery experts at Eye Consultants of Pennsylvania – Adam J. Altman, MD, Jonathan D. Primack, MD, and Kevin J. Shah, MD – have a combined 45+ years of LASIK experience. They are three of the most qualified LASIK surgeons in Lebanon, Berks, Lancaster, Montgomery and Schuylkill counties, and the only cornea fellowship-trained LASIK specialists in the area.
Drs. Altman, Primack and Shah prefer the Bladeless Custom LASIK technique, also called "all-laser" LASIK, and the PRK technique, which is recommended for individuals who are not optimal candidates for LASIK.
LASIK and PRK modify the curvature of your cornea using cool laser beams instead of a surgical blade. Both procedures utilize Custom Wavefront Technology, the most technologically advanced way to restore your vision, and produce identical visual results.
Drs. Altman, Primack and Shah will evaluate your eyes, discuss your goals and expectations, and guide you toward better vision.
LASIK Recovery FAQs
If you have worn eyeglasses for a long time and would like to be rid of them, consider that continuous improvements in laser technology and surgical techniques have made LASIK surgery safer and more effective year after year.
The specialists at Eye Consultants of Pennsylvania have answered some of the most common questions below about recovery from LASIK surgery:
Is LASIK recovery painful? Some patients experience burning, redness, sensitivity to light, and/or the feeling that something is in the eye after LASIK surgery, but any discomfort should not last more than a few hours. If you experience any discomfort at all, your surgeon may suggest a mild pain reliever.
How long does recovery take? Most patients are impressed by how well they can see just one day after surgery. There will be a stabilization period, and full recovery may take three to six months. You will typically visit your LASIK specialist the day after surgery to ensure that your corneas are healing properly, and again for periodic checkups during the next six months.
Are there any restrictions? Many patients return to work within a day or two of the procedure unless their workplace is especially dirty or dusty. You can usually resume your normal exercise routine after a couple of days as well. In general, avoid dust, smoke, eye makeup, swimming in a chlorinated pool or hot tub, and rubbing your eyes for a few weeks after surgery to prevent infection or post-op damage. Also avoid strenuous contact sports, such as soccer, football, karate, etc., for at least one month.
Every eye heals differently. There is no standardized recovery time for every LASIK patient. It's important to follow your doctor's postoperative instructions for proper healing.
If you have more questions about LASIK eye surgery or the recovery process, the specialists at Eye Consultants of Pennsylvania are qualified to provide you with the answers you need.
Physician information including education, training, practice location and more.
Call 800-762-7132 or make an appointment online.