LASIK Eye Surgery Specialists in Annville, PA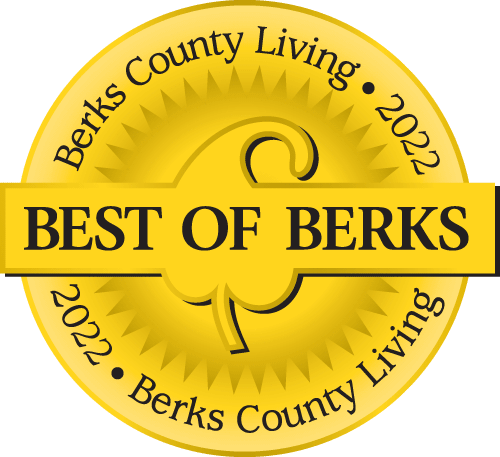 Voted Best of Berks—
eight years in a row!
If you live or work in Annville, PA, or the surrounding area, get started on the road to better vision with LASIK eye surgery performed by one of the best specialists in Lebanon County at Eye Consultants of Pennsylvania.
Why Choose Us?
Kevin J. Shah, MD is among the very best LASIK surgeons in Pennsylvania. He is a board certified, cornea fellowship-trained specialist who has successfully treated patients throughout Lebanon, Berks, Schuylkill, Lancaster and Montgomery counties.
Dr. Shah was fellowship trained at the Cincinnati Eye Institute at the University of Cincinnati.
This three highly qualified LASIK surgeon, like all of our board certified and cornea fellowship-trained LASIK specialists, prefers the state-of-the-art Bladeless Custom LASIK technique, also called "all-laser" LASIK, which is the most technologically advanced and safest way of performing LASIK, as well as the PRK (Photorefractive Keratectomy) technique, which is recommended for individuals who are not optimal candidates for LASIK surgery.
The benefits of Bladeless Custom LASIK include:
96% of patients experience significantly improved vision
The procedure is painless
No stitches or bandages are necessary
Extremely precise
Vision improves almost immediately
Enhancements can be made after the initial procedure
Vision correction available to wider range of people
Very low risk of complications
LASIK is safe and effective. It has been around for 20 years, is one of the world's most popular elective procedures, and about 30 million LASIK procedures have been performed worldwide. Over 97% of LASIK patients experience no complications at all. More than 90% enjoy vision somewhere between 20/20 and 20/40 after the procedure and are delighted with the improvement in their vision.
Are You a Good Candidate for LASIK Surgery?
If you are at least 18 years old, have not had previous eye surgery and have never been diagnosed with an eye disease (such as glaucoma or cataracts), you may be a good candidate for LASIK eye surgery, but the procedure is not for everyone.
While technology plays an important role, your surgeon's skills and experience and your suitability as a LASIK candidate will be the main contributing factors to your surgical outcome and to your overall satisfaction.
The most appropriate laser and surgical technique will depend on several elements, such as your degree of refractive error, the size of your pupils and the thickness of your cornea. These are factors your surgeon must evaluate and they are never the same for all patients.
The specialists at Eye Consultants of Pennsylvania are experienced in the very best technologies for LASIK eye surgery. Whether you are in Annville, PA, or elsewhere in Lebanon County, we would be happy to answer any questions you may have about the procedure. Get in touch with us today to schedule a free LASIK evaluation.
Physician information including education, training, practice location and more.
Call 800-762-7132 or make an appointment online.