LASIK Eye Surgery Specialists in Blandon, PA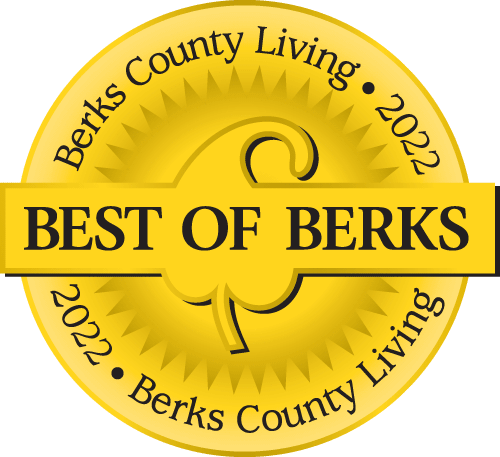 Voted Best of Berks—
eight years in a row!
Are you looking for the top LASIK eye surgery centers specialists in Blandon, PA? Consider Eye Consultants of Pennsylvania, where our skilled surgeons have a long track record of success in laser vision correction.
About Us
The Eye Consultants of Pennsylvania team of LASIK specialists and vision correction ophthalmologists are focused on providing patients with the highest level of care and perform Bladeless LASIK on-site in the convenience of their fully-licensed outpatient surgical facility in Wyomissing.
Dr. Altman, Dr. Primack and Dr. Shah are board certified, cornea fellowship-trained LASIK surgeons. Fellowship-trained doctors go through extensive additional training under the guidance of experts in the field of corneal and refractive surgery. This extra training focuses on the highest standards of care.
Whether you live in Berks County, Lancaster County, Lebanon County, Montgomery County or Schuylkill County, PA, our five convenient offices in Blandon, Wyomissing, Lebanon, Pottsville and Pottstown will provide you with the highest level of care.
About LASIK Eye Surgery
Dramatic advances in laser technologies and surgery techniques have made it possible to reduce your dependency upon glasses or contacts, and LASIK is the most technologically advanced option. The benefits include:
96% of patients experience significantly improved vision
Vision improves almost immediately
The procedure is painless
No bandages or stitches are necessary
Enhancements can be made after the initial procedure
Less dependence on glasses or contact lenses after surgery
Risk of complications is very low
Why We Recommend Bladeless Custom LASIK
Drs. Altman, Primack and Shah prefer Bladeless Custom LASIK, also called "all-laser" LASIK, for the majority of their patients at Eye Consultants of Pennsylvania.
This state-of-the-art technique, which modifies the curvature of the cornea using a laser instead of a surgical blade, is the most modern technology for safe, accurate and customized vision correction.
In Bladeless Custom LASIK, the cool beams of a femtosecond laser are used to cut a thin, hinged flap into the surface of the cornea. The flap is then folded over and the surgeon applies energy pulses from a computer-guided excimer laser to reshape the cornea and improve vision imperfections. The procedure allows for greater corneal stability and the treatment of higher levels of correction.
Patients are often surprised to find that LASIK eye surgery at Eye Consultants of Pennsylvania is quick and painless. After surgery, any minor irritation you may feel can be alleviated with artificial tears and a good night's sleep.
Following surgery, most people under age 40 will be able to read well without glasses, but vision continues to change as we age. LASIK eye surgery does not eliminate the need for reading glasses or contact lenses as one grows older.
As you consider LASIK eye surgery specialists in Blandon, PA, get in touch with Eye Consultants of Pennsylvania to schedule a free LASIK evaluation. Our team has the skills and experience to deliver the best outcomes from the procedure.
Physician information including education, training, practice location and more.
Call 800-762-7132 or make an appointment online.