LASIK Eye Surgery Specialists in Cleona, PA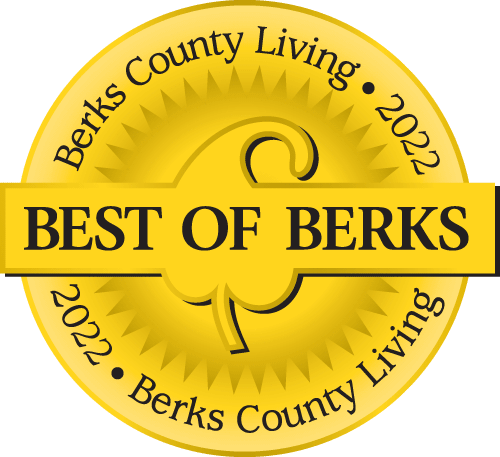 Voted Best of Berks—
eight years in a row!
If you are looking for skilled LASIK eye surgery specialists in Cleona, PA, or elsewhere in Lebanon County, who have the expertise to deliver the best outcomes from the procedure, look no further than Eye Consultants of Pennsylvania.
Our Lebanon office board certified and fellowship-trained cornea specialist, Kevin J. Shah, MD, is among the most experienced LASIK surgeons in Lebanon County and the only cornea fellowship-trained LASIK specialist in the area.
In conventional LASIK surgery, the surgeon uses a handheld surgical blade, known as a microkeratome, to cut a thin, hinged flap into the surface of the cornea. The flap is then folded over and the surgeon applies energy pulses from a computer-guided excimer laser to reshape the cornea and improve vision imperfections.
Dr. Shah offer patients the most technologically advanced technique – Bladeless Custom LASIK – which modifies the curvature of the cornea with cool laser beams instead of a surgical blade. Dr. Shah performs all procedures in the safety and comfort of our on-site laser suite in our fully licensed surgery center in Wyomissing.
What Happens During the LASIK Procedure?
LASIK eye surgery is quick and painless. The surgeon will numb your eyes with anesthetic eye drops, and you will not feel any discomfort. The device that is used to cushion your eyelids during surgery (called a speculum) and the clicking sound of the laser may be more annoying than anything else. Some people feel a little pressure during the 15 to 30-minute surgery, but there is never any pain.
During surgery, a thin flap in the cornea is made using a femtosecond laser. The flap is then folded back, and the corneal tissue is reshaped using an excimer laser. This will improve the cornea's ability to focus light onto the retina and improve your vision. The corneal flap is then placed back into its correct position, and the surgery is complete.
Does LASIK Have Any Side Effects?
Some individuals experience temporary side effects that typically disappear over time. In rare situations, they may be permanent. Side effects may include:
discomfort or pain
hazy or blurry vision
scratchiness
dryness
glare
light sensitivity
halos or starbursts around light
decreased contrast sensitivity
Many patients experience mild dryness in the eyes and vision that is blurry or a bit hazy immediately after the procedure. These symptoms usually fade within 1 to 2 months, although some people may have symptoms for a longer period of time.
How Long Does LASIK Surgery Last?
LASIK surgery restores vision in nearly every patient, but the procedure does not change the normal age-related problems that may arise years down the road. Most people, including LASIK patients, will require reading glasses after the age of 50, and some people will develop cataracts as they age. Regular checkups with your eye doctor can help diagnose and treat these age-related eye problems early.
Before choosing your LASIK surgeon in the Cleona, PA area, schedule an evaluation at Eye Consultants of Pennsylvania to discuss the treatment with our highly skilled specialists who are qualified to deliver the highest standard of care. If LASIK is not the best solution for you, other options may help you regain clear vision.
Physician information including education, training, practice location and more.
Call 800-762-7132 or make an appointment online.