LASIK Eye Surgery Specialists in Cornwall, PA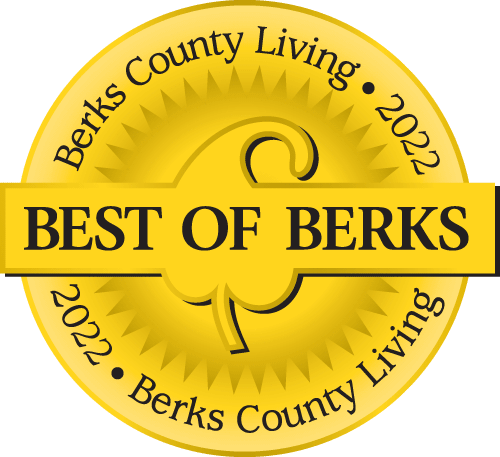 Voted Best of Berks—
eight years in a row!
If you are looking for LASIK eye surgery specialists in Cornwall, PA, with the skills and experience to deliver the best outcomes from the procedure, look no further than Eye Consultants of Pennsylvania.
Eye Consultants of Pennsylvania serves Lebanon County, Berks County, Lancaster County, Montgomery County, and Schuylkill County and will provide you with the highest level of care.
Why Choose Us?
Adam J. Altman, MD, Jonathan D. Primack, MD and our Lebanon office LASIK specialist, Kevin J. Shah, MD. are among the very best LASIK surgeons in Pennsylvania. They are board certified, cornea fellowship-trained specialists who have a combined 45+ years of experience and have successfully treated thousands of patients.
Dr. Altman was fellowship trained at the world-famous Wills Eye Hospital in Philadelphia. Dr. Primack was fellowship trained at the Massachusetts Eye and Ear Infirmary at Harvard Medical School. Dr. Shah was fellowship trained at the Cincinnati Eye Institute at the University of Cincinnati.
Frequently Asked Questions (FAQs) about LASIK Surgery
What is LASIK eye surgery?
LASIK stands for "laser in-situ keratomileusis." It is a very short procedure that is used to treat nearsightedness, farsightedness and astigmatism. A thin flap is cut in the cornea using either a handheld blade or a laser. Then a laser is used to slightly reshape the cornea to improve the way the eye focuses light rays onto the retina.
LASIK may be able to reduce or eliminate your dependence on glasses or contacts. The surgical procedure has provided excellent results for over 21 million Americans, including US Navy Pilots and NASA Astronauts.
What is Bladeless Custom LASIK?
Bladeless Custom LASIK offers several important advantages compared to the older, conventional LASIK technique which uses a metal surgical blade:
It reduces the risks associated with passing a metal blade through the surface of the eye;
The precise flap is thinner and allows for greater corneal stability and higher levels of correction;
It allows both eyes to be treated in the same surgery session, one right after the other.
Bladeless Custom LASIK is the most modern technology for safe, accurate and customized vision correction. It promotes greater corneal stability and allows treatment of higher levels of correction than other methods.
Who is a good candidate for LASIK surgery?
In general, if you are at least 18 years old, have had no previous eye surgery, and have never been diagnosed with an eye disease (such as cataracts or glaucoma), you may be a good candidate for LASIK eye surgery. The only way to know for sure is to schedule an evaluation with our cornea specialists.
The most appropriate laser and surgical technique for your surgery will depend on several elements, such as your degree of refractive error, the size of your pupils and the thickness of your cornea. These are factors Drs. Altman, Primack and Shah will evaluate, and they are never the same for all patients.
The best way to prepare yourself for LASIK eye surgery in Cornwall, PA is to learn as much as you can about it from the experienced specialists at Eye Consultants of Pennsylvania.
Physician information including education, training, practice location and more.
Call 800-762-7132 or make an appointment online.