LASIK Eye Surgery Specialists in Myerstown, PA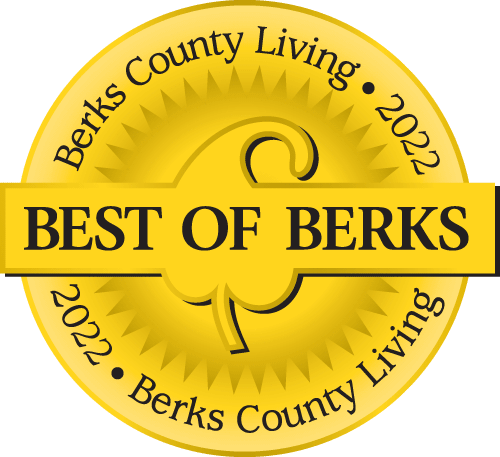 Voted Best of Berks—
eight years in a row!
Are you wondering how to find experienced LASIK surgeons near you in Myerstown, PA? The highly skilled specialists at Eye Consultants of Pennsylvania at 770 Norman Drive in Lebanon will provide you with the highest level of care.
The Eye Consultants of Pennsylvania staff includes a nationally-recognized team of specialized ophthalmologists, ophthalmic surgeons, and eye care professionals who have been trained by some of the most respected medical facilities in the world and have vast clinical experience in a wide variety of eye disease and surgical services.
LASIK surgery treats the delicate cornea of your eye. For that reason, we recommend choosing a surgeon who is both a board certified ophthalmologist and a corneal specialist, an expert who performs various types of cornea surgery, treats corneal abrasions and infections, teaches other physicians about the cornea, and is capable of handling challenging cornea cases.
Our board certified cornea surgery experts, Adam J. Altman, MD, Jonathan D. Primack, MD, and Kevin J. Shah, MD, have a combined 45+ years of LASIK experience and are the only cornea fellowship-trained LASIK specialists in the area.
Drs. Altman, Primack and Shah's preferred technique for laser vision correction is the bladeless, or "all-laser," LASIK procedure, which modifies the curvature of your cornea with cool laser beams instead of a surgical blade. This technique provides an unprecedented level of safety, precision, and comfort.
What is "Bladeless" or "All Laser" Custom LASIK?
This state-of-the-art procedure is our preferred method of laser vision correction for the majority of patients. The technique involves two lasers: a femtosecond laser, which safely and painlessly creates a corneal flap by means of infrared laser energy instead of a metal blade, and an excimer laser, which reshapes the cornea to correct the refractive error (glasses / contact lenses prescription).
Bladeless LASIK offers several important advantages compared to the older LASIK technique that uses a metal blade:
It reduces the risks associated with passing a metal blade through the surface of the eye.
The precise flap is thinner and allows for greater corneal stability and higher levels of correction.
It allows both eyes to be treated in the same surgery session, one right after the other.
Drs. Primack, Altman and Shah are the most experienced refractive surgeons in the area to perform Bladeless Custom LASIK on-site in the safety and comfort of their on-site laser suite in their fully licensed surgery center.
They are highly selective in choosing patients for bladeless custom LASIK. Each doctor performs an extensive screening process that includes personally examining and speaking with each candidate about their goals and expectations.
If you live or work in Myerstown, PA, talk to the LASIK eye surgery specialists at Eye Consultants of Pennsylvania to discuss the treatment. If LASIK surgery is not the best solution, other options may help you regain clear vision.
Physician information including education, training, practice location and more.
Call 800-762-7132 or make an appointment online.