LASIK Eye Surgery Specialists in Pottsville, PA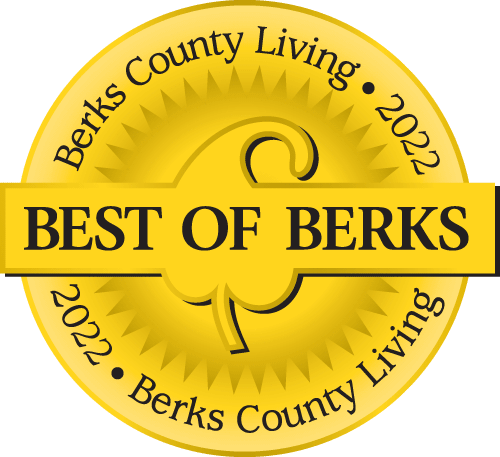 Voted Best of Berks—
eight years in a row!
If you are considering LASIK eye surgery in Pottsville, PA, the board certified and fellowship-trained cornea specialists at Eye Consultants of Pennsylvania are qualified to provide you with the highest level of care.
Why Choose Us?
As with any other type of surgery, a good LASIK surgery outcome will depend primarily on the doctor's experience, the quality, technology and safety standards of the surgical center, and how carefully the doctor evaluates your eyes before surgery.
Adam J. Altman, MD, Jonathan D. Primack, MD and Kevin J. Shah, MD are among the very best LASIK surgeons in Pennsylvania. They are board certified, cornea fellowship-trained specialists who have a combined 50 years of experience and have successfully treated thousands of patients.
Dr. Altman was fellowship trained at the world-famous Wills Eye Hospital in Philadelphia. Dr. Primack was fellowship trained at the Massachusetts Eye and Ear Infirmary at Harvard Medical School. Dr. Shah was fellowship trained at the Cincinnati Eye Institute at the University of Cincinnati.
What is "Bladeless" or "All Laser" Custom LASIK?
This state-of-the-art Bladeless Custom LASIK is our preferred method of laser vision correction for the majority of patients. The procedure involves two lasers: a femtosecond laser, which safely and painlessly creates a corneal flap by means of infrared laser energy instead of a metal blade, and an excimer laser, which reshapes the cornea to correct the refractive error (glasses / contact lenses prescription).
Bladeless LASIK offers several important advantages compared to the older LASIK technique that uses a metal blade:
It reduces the risks associated with passing a metal blade through the surface of the eye.
The precise flap is thinner and allows for greater corneal stability and higher levels of correction.
It allows both eyes to be treated in the same surgery session, one right after the other.
About the Procedure
LASIK involves two basic steps: cutting a corneal flap and reshaping the cornea.
First, a corneal flap must be created to enable the surgeon to access the inner corneal tissue. This was traditionally done with a handheld instrument, called a microkeratome, which contains a metal blade. Thanks to the state-of-the-art Bladeless LASIK technique, the surgeon can use a femtosecond laser beam to create a very precise corneal flap.
The flap is then gently lifted and excimer laser beams are used to reshape the cornea based on the unique requirements of your eyes. This changes the way that light rays enter your eye and improves the ability of your eyes to focus.
The flap is then laid back into its normal position. The surgeon smooths it out to remove any bubbles or wrinkles under the flap, and it adheres like a decal, with no need for stitches. After surgery, any minor irritation you may feel can be alleviated with artificial tears and a good night's sleep.
More than 90% of patients enjoy vision somewhere between 20/20 and 20/40 after the Bladeless Custom LASIK procedure and are delighted with the improvement in their vision.
Be sure your vision is in the hands of the best, most capable LASIK eye surgery specialists, such as those at Eye Consultants of Pennsylvania in Pottsville, PA. Contact us today to schedule a free consultation.
Physician information including education, training, practice location and more.
Call 800-762-7132 or make an appointment online.