LASIK Eye Surgery Specialists in Reading, PA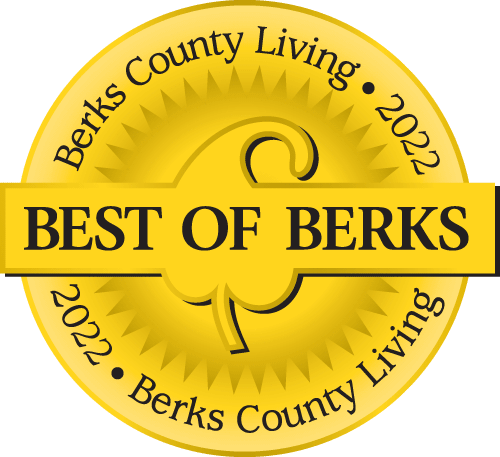 Voted Best of Berks—
eight years in a row!
To find out if you are a good candidate for LASIK eye surgery in Reading, PA, get in touch with the skilled cornea and refractive surgery specialists at Eye Consultants of Pennsylvania.
LASIK (Laser In-situ Keratomileusis) surgery makes it possible to improve the ability of your eyes to focus and reduce your dependency upon glasses or contacts.
Adam J. Altman, MD, Jonathan D. Primack, MD, and Kevin J. Shah, MD are the only cornea fellowship-trained LASIK specialists in the area. They have undergone advanced courses of training in all aspects of corneal disease and care and have established a long track record of success in laser vision correction for patients in Berks County, Montgomery County, Schuylkill County, Lebanon County and beyond.
Why Choose Eye Consultants of Pennsylvania for LASIK Surgery?
We are the leading ophthalmology practice in the region, with five convenient locations in Wyomissing, Pottsville, Pottstown, Lebanon and Blandon.
The corneal specialists at Eye Consultants of Pennsylvania utilize the most advanced specialized instruments and equipment to analyze and optimize the outcome of every LASIK procedure.
All of our doctors are board certified by the American Board of Ophthalmology and continually update their skills and knowledge to offer patients the latest advancements in eye care.
Our corneal specialists have been trained by some of the most respected medical facilities in the world, including Wills Eye Hospital in Philadelphia, the Massachusetts Eye & Ear Infirmary at Harvard Medical School in Boston, and the Cincinnati Eye Institute at the University of Cincinnati.
Altman, Primack, and Shah perform Bladeless LASIK on-site in the convenience of their fully-licensed outpatient surgical facility.
Why Choose "Bladeless" or "All Laser" Custom LASIK?
Drs. Altman, Primack and Shah prefer Bladeless Custom LASIK, also called "all-laser" LASIK, for the majority of their patients at Eye Consultants of Pennsylvania.
This state-of-the-art technique, which modifies the curvature of the cornea using a laser instead of a surgical blade, is the most modern technology for safe, accurate and customized vision correction.
In Bladeless Custom LASIK, the cool beams of a femtosecond laser are used to cut a thin, hinged flap into the surface of the cornea. The flap is then folded over and the surgeon applies energy pulses from a computer-guided excimer laser to reshape the cornea and improve vision imperfections. The procedure allows for greater corneal stability and the treatment of higher levels of correction.
Most patients are surprised to find that LASIK eye surgery at Eye Consultants of Pennsylvania is quick and painless. But another advantage of LASIK is the quick visual recovery. Many patients wake up the morning after surgery and can see clearly without glasses or contacts.
When it comes to your eyesight, trust the experts. If you are in Redaing, PA, Berks County or the surrounding area and have questions about LASIK eye surgery, schedule a free consultation at Eye Consultants of Pennsylvania and our cornea specialists will be happy to discuss them in-depth with you.
Physician information including education, training, practice location and more.
Call 800-762-7132 or make an appointment online.