LASIK Specialists Annville, PA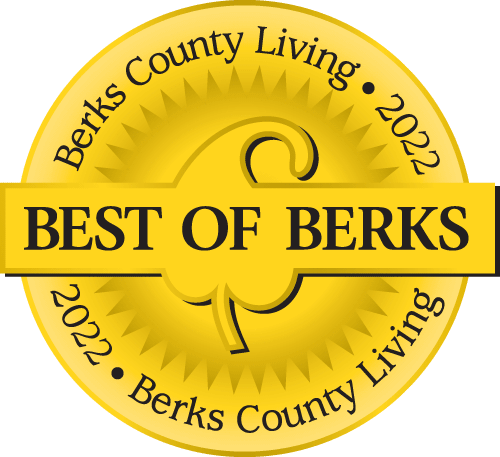 Voted Best of Berks—
eight years in a row!
The specialists at Eye Consultants of Pennsylvania are experienced in the very best technologies for LASIK eye surgery. Whether you are in Annville, PA, or elsewhere in Lebanon County, we would be happy to answer any questions you may have about the procedure.
Eye Consultants of Pennsylvania is the leading ophthalmology practice in Lebanon, Berks, Lancaster, Montgomery and Schuylkill counties, and has five convenient locations to serve you, including our newest office at 770 Norman Drive in Lebanon.
Our board certified and fellowship-trained cornea specialists, Adam J. Altman, MD, Jonathan D. Primack, MD, and Kevin J. Shah, MD are three of the most experienced LASIK surgeons and the only cornea fellowship-trained LASIK specialists in the area. Dr. Shah serves patients in our Lebanon office.
About LASIK Eye Surgery
Dramatic advances in laser technologies and surgery techniques have made it possible to reduce your dependency upon glasses or contacts, and LASIK is the most technologically advanced type of laser vision correction. The benefits include:
96% of patients experience significantly improved vision
Vision improves almost immediately
The procedure is painless
No bandages or stitches are necessary
Enhancements can be made after the initial procedure
Less dependence on glasses or contact lenses after surgery
Risk of complications is very low
The state-of-the-art Bladeless Custom LASIK is our preferred method of laser vision correction for the majority of patients. The procedure is performed in three steps:
Using a femtosecond laser, the doctor creates a hinged flap on the surface of the cornea.
The flap is gently folded back to expose the underlying corneal tissue which is then reshaped by the laser.
The hinged flap is placed back into position so that it may heal into place; no stitches are used.
During the procedure, you will be asked to look at a red fixation light; this light is not the laser, but a guide to help keep your eye steady and pointed in the correct direction. The laser is also equipped with a tracking device in case your eye moves. As the laser delivers steady, rhythmic pulses of light to the cornea, you will hear a clicking sound.
The procedure is painless, but the main advantage of LASIK is the quick visual recovery. Many patients wake up the morning after surgery and can see clearly without glasses or contacts.
If LASIK is not the best solution for you, other options, such as PRK, may help you regain clear vision. PRK is often the safest and most effective option for patients with thin corneal tissue, flat corneas, or corneal irregularities or scars, who may not be good candidates for LASIK surgery.
For more information about LASIK treatment options for patients in Annville, PA, contact a specialist at Eye Consultants of Pennsylvania in Lebanon today to schedule a free evaluation.
Physician information including education, training, practice location and more.
Call 800-762-7132 or make an appointment online.