LASIK Specialists Campbelltown, PA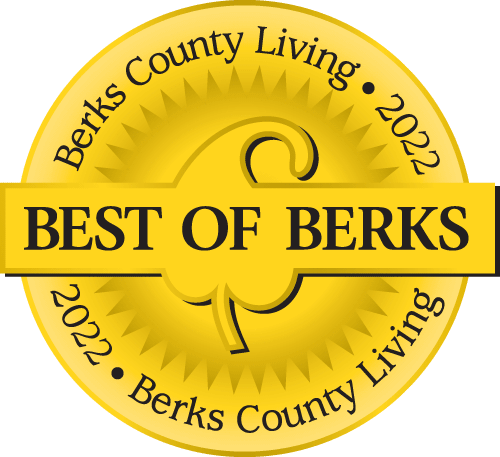 Voted Best of Berks—
eight years in a row!
If you are interested in LASIK surgery in the Campbelltown, PA area, consider the specialists at Eye Consultants of Pennsylvania for the very latest in bladeless LASIK technology. The staff in our new Lebanon office is a nationally-recognized team of specially trained ophthalmic surgeons, ophthalmologists and eye care professionals who have exceptional training in cutting-edge surgical techniques and many years of clinical training.
Why Choose Us?
The surgeons at Eye Consultants of Pennsylvania are not only board certified, but also are cornea fellowship-trained specialists. Together, they have nearly 50 years of experience treating thousands of patients. The surgeons have received their training at renowned institutions like the world-famous Wills Eye Hospital in Philadelphia, the Massachusetts Eye and Ear Infirmary at Harvard Medical School, and University of Cincinnati's Eye Institute.
Being a fellowship-trained doctor means that the surgeon has extensive additional training in corneal and refractive surgery. You can take comfort in the fact that Eye Consultant of Pennsylvania surgeons have the latest surgical and medical knowledge to treat corneal diseases. When you look for a LASIK surgeon, you want someone who is both board certified and fellowship trained to provide not only the best surgical outcome but also an excellent quality of care. Kevin J. Shah, MD serves patients in our Lebanon office.
Why LASIK?
Our surgeons prefer the Bladeless Custom LASIK technique, also known as "all-laser" LASIK, over all forms of LASIK surgery because it is the most technologically advanced and also the safest form of LASIK. Custom bladeless LASIK uses two lasers: a femtosecond laser to create a flap to expose the cornea, and an excimer laser for corneal reshaping. Every patient is unique, and we use a customized map unique to your eye.
Conventional LASIK surgery involves the use of a handheld surgical blade (a microkeratome), to cut a flap in the corneal surface. The surgeon folds the flap over and then uses pulses from an excimer laser to reshape the corneal surface to improve vision.
In bladeless Custom LASIK, a different kind of laser called a femtosecond laser is used to create the corneal flap instead of a surgical blade. The technique is superior for patients with very large refractive errors or thin or flat corneas. It is also ideal for patients who may suffer from dry eye or who do not tolerate contact lenses very well.
Our highly skilled team will do a thorough eye exam and conduct an extensive screening process. You can speak with the surgeon about the procedure and your expectations and goals for your vision.
If you live or work in Campbelltown, PA, give us a call today at 610.378.8500 to schedule your free consultation with our LASIK specialists at Eye Consultants of Pennsylvania in Lebanon. Get started on your path to better vision today.
Physician information including education, training, practice location and more.
Call 800-762-7132 or make an appointment online.