LASIK Specialists Cornwall, PA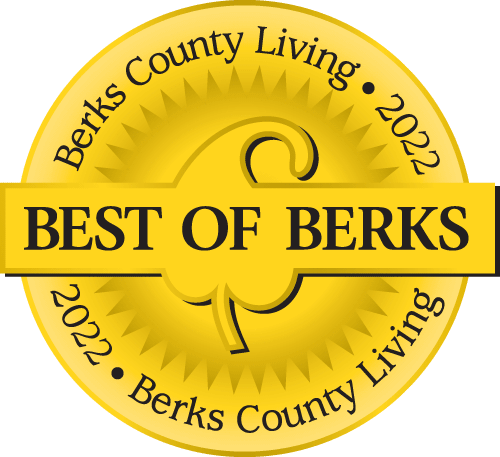 Voted Best of Berks—
eight years in a row!
Have you heard of LASIK? Perhaps you have family or friends in the Cornwall, PA area who have had LASIK surgery. They've had success, but you still have questions. Is it right for you? At Eye Consultants of Pennsylvania in Lebanon, we use the LASIK technique to correct your vision.
Our board certified and fellowship-trained cornea specialists, Adam J. Altman, MD, Jonathan D. Primack, MD, and Kevin J. Shah, MD, are three of the most experienced LASIK surgeons in Lebanon, Berks, Lancaster, Montgomery and Schuylkill counties, and the only cornea fellowship-trained LASIK specialists in the area. Dr. Shah serves patients in our Lebanon office.
About LASIK
We use the custom bladeless LASIK technique to correct vision. It is a state-of-the-art technique and technology that we prefer over all forms of LASIK surgery. Custom bladeless LASIK uses two lasers: a femtosecond laser to create a flap to expose the cornea and an excimer laser for corneal reshaping. Every patient is unique, and we use a customized map unique to your eye.
Am I a candidate for LASIK?
Every patient goes through our extensive screening process, including an in-depth personal eye examination and a detailed consultation with our eye care professionals. The screening process is very important to ensure you are a good LASIK candidate. The screening involves:
General eye health screening
Visual acuity test
Determination of current refractive error
Dry eye test
Visual field screening
Pupil dilation test in varying levels of light
Ocular pressure test
Determination of corneal health
We will answer any questions you have, and give you educational material that will help you learn about LASIK and answer your questions.
Frequently asked questions
The most frequent question we get is how much pain is involved in LASIK. During the surgery, we numb your eyes. Most people only feel slight pressure from the excimer laser, but no pain. Before you go home, we administer additional numbing eye drops that last about 30 minutes. After that time period, patients experience light sensitivity, dry eye or itching, so we ask patients to rest their eyes and get as much sleep as possible. We will ask you to return in 48 hours for a follow-up visit to ensure that you are healing properly.
As with any surgery, patients ask about the risks associated with LASIK. Complications from LASIK are extremely rare.
We require a patient to be at least age 18 before having the procedure, because the eyes and vision are usually stable by that age. For at least one year, you must have a steady unchanging eye prescription before we will perform the LASIK procedure on your eyes.
Patients also ask whether they will have to repeat the LASIK surgery in the future. LASIK is permanent. However, as the eye ages, your vision can change, but these are not related to the LASIK procedure in any way. For instance, as people get older, they might develop cataracts. Sometimes patients experience presbyopia, commonly known as "over 40 vision".
LASIK is considered to be an elective procedure by most medical or vision insurance plans, therefore it is usually not fully covered. Many plans do offer LASIK discounts.
Try LASIK
Eye Consultants of Pennsylvania is dedicated to meeting the eye care needs of Cornwall, PA families. Contact our LASIK specialists in Lebanon today to find out if you are a good candidate for LASIK eye surgery and to have your questions answered.
Physician information including education, training, practice location and more.
Call 800-762-7132 or make an appointment online.